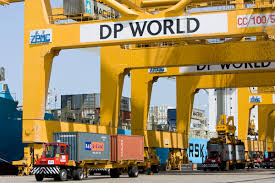 The Dubai-based global port operator DP World has announced stronger than expected financial results, having achieved $1.13bn net profit in 2016, a 28% increase on $883m profit in 2015.
The company's revenues increased by almost 5% year-on-year in 2016 to $4.16bn.
"We are pleased to announce another set of strong financial results for 2016, as we delivered earnings in excess of $1bn and above 50% EBITDA margins for the full year for the first time," said Sultan Ahmed Bin Sulayem, group chairman of DP World.
"Encouragingly, our volumes have continued to grow ahead of the market with gross volumes growing 3.2% vsersus Drewry full year market estimate of 1.3%. This is pleasing given the significant challenges parts of our portfolio have faced, and once again demonstrates the resilient nature of our diversified portfolio."
Addressing the first quarter of 2017 and the next nine months, he added: "While 2017 is expected to be another challenging year for global trade, we have made an encouraging start to the year and we expect to continue to deliver ahead-of-market volume growth.
"Our aim is to continue our disciplined approach to capital allocation in markets with strong growth potential while adding complementary or related services to further diversify and strengthen our business."
Capital expenditure in 2017 is expected to amount to $1.2bn, with investment planned for Jebel Ali (UAE), Prince Rupert (Canada), Berbera (Somaliland), Dakar (Senegal) and London Gateway (UK).
DP World's board has recommended increasing the dividend by 26.7% to $315.4m, or 38 US cents per share, reflecting the strong earnings growth in the year.
"Our significant cash generation and investment partnerships leave us with a strong balance sheet and flexibility to capitalise on the significant growth opportunities in the industry
"Overall, we continue to believe that a portfolio which has a 70% exposure to origin and destination cargo and 75% exposure to faster growing markets will enable us to deliver enhanced shareholder value over the long term," Bin Sulayem commented.
By the end of 2016, gross global capacity was at 85m teu, an increase of approximately 15m teu since 2012, and we expect over 100m teu of gross capacity by 2020, subject to market demand.
Over 2016, DP World said it has reduced financing costs and lessened its refinancing risks, through a number of measures.
Some $1.2bn was raised in a new seven-year Sukuk transaction at significantly improved terms, while refinancing $1.1bn of the existing 2017 Sukuk was achieved through a tender offer and extending the debt maturity profile.
An additional £650m was raised through 20- and 30-year multi tranche term financing placed with pension funds, insurance companies and financial institutions for London Gateway Port.
Other revenue was up 6.1% on a reported basis and 5.1% on a like-for-like basis. Non-container revenue decreased by 1.1% on a like-for-like basis and increased by 7.5% on a reported basis.
Copyright Ships & Ports Ltd. Permission to use quotations from this article is granted subject to appropriate credit given to www.shipsandports.com.ng as the source.