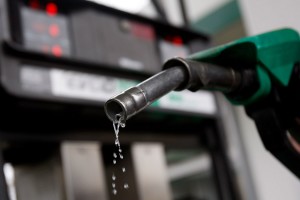 The Department of Petroleum Resources (DPR) says it has sealed 10 filling stations in Sokoto and Kebbi states for allegedly selling petrol above the pump price of N 145.
The Sokoto operations Controller of the Department, Mohammed Makera, disclosed this to newsmen in Sokoto on Tuesday.
Makera said 11 of the axed stations were in Sokoto State while eight were in Kebbi.
He said f 18 of them were owned by independent marketers,while one was a major oil company.
Makera added that all the stations were allegedly selling petroleum at between N 148 and N 150.
He added that they were each fined N 100,000 per pump as well as placed on a two-week suspension.
Makera said officials of the department would ensure that the unsuspecting motorists were not cheated by the marketers.
The controller also assured that there were adequate supplies of petroleum products, urging motorists to desist from panic buying.