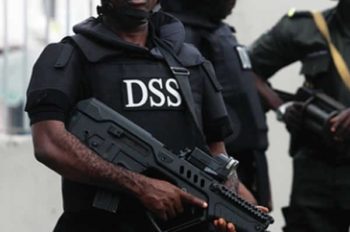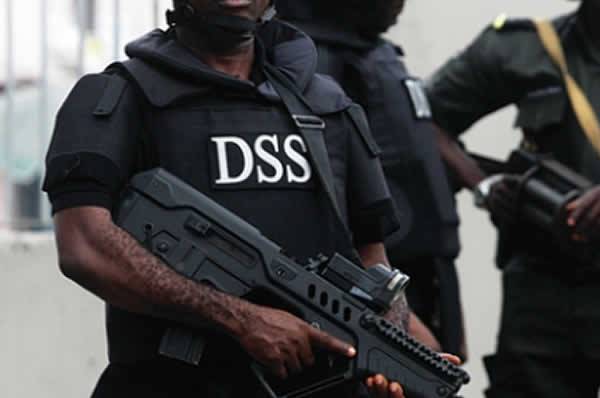 The Department of State Services (DSS) has linked some security operatives to illegal sale of small arms, which is worsening the security situation in the country.
Director of Operations of the DSS, Godwin Eteng, made the revelation when he appeared before the House of Representatives joint Committee on Customs and Excise and National Intelligence investigating the "frightening influx of small arms and light weapons into the country".
The House had on September 27, 2017 mandated the committees to invite the Nigeria Customs Service (NCS) and the Department of State Services (DSS) to brief it on their plans to stem the influx of small arms and light weapons.
The DSS Director also disclosed that some security agencies had, over a period of time, recruited persons found to be members of cults and armed robbery gangs who are now wearing uniforms.
Eteng said, "And the question is: are we doing enough checks on our people who were recruited into security services?
"There was a situation where one of the armories belonging to the armed forces, many pistols just got missing with quantities of ammunition and all the pistols were new and no place was broken into in the armory yet, the weapons were missing. And we're interested in knowing what happened," he said.
Eteng further decried the role played by some states, noting they are "are not helping matters when it comes to the incidence of proliferation of small arms and light weapons".
Specifically, he alleged that Nasarawa, Benue, Taraba and Plateau States act as conduits for small arms and light weapons that are used to fuel ethnic crises in some regions of the country.
"When we did our studies, we discovered that three- quarter of the arms used to cause the crisis in Southern Kaduna, Zamfara and Plateau States are coming from Nassarawa, Benue, Taraba and Plateau States.
"We found out that if you can carry out serious operations to affect the supplies which is coming from these areas, it will seriously limit part of what is happening there.
"In the last one and a half months, we have conducted more than 27 operations and arrested more than 30 persons involved in the supply of arms and ammunitions and some of them are serving security men," he said.
While informing the lawmakers that seven tactical teams are currently carrying operations to apprehend culprits associated with the nefarious act, Eteng listed communal clashes, terrorism, kidnapping, pastoral clashes, political thuggery as some of the reasons behind the influx of illegal arms into the country, adding that herdsmen armed with Ak 47 rifles from Senegal, Gambia and Central Africa come into the country through illegal borders.
According to him, legislations on prohibited firearms, more extensive vetting of those recruited into the security agencies, release of funds for logistics for border patrol personnel, electronic manning of and deployment of cameras at borders as well as review of crisis management at local government level should reduce the trend.
On his part, the Comptroller General of Nigeria Customs Service (NCS), Hameed Ali, revealed that less than ten per cent of the country's borders are approved border posts.
He said that of the 1,100 Nigerian borders, only 97 of them are approved border posts.
The CG who was represented by a Deputy Comptroller General, Damgaiadingar Abubakar, decried the lack of necessary equipment required to stem the influx of arms into the country.
Abubakar informed that from January 2017 to date about 2,671 pump action rifles have so far been seized, adding that personnel of the service found culpable in the importation of 661 pump action rifles have been dismissed from service and handed over to the DSS for prosecution.
He listed lack of operational vehicles, fast moving boats, cutting-edge technology and advanced scanning machines at airports, seaports and border points as being responsible for limiting the effectiveness of the service.
Abubakar who also said that inadequate welfare for personnel, some of who live in deplorable conditions and hostilities by border communities, form part of challenges the service is facing, noted the need for more funds to be voted for the Service in a timely manner to allow for operational activities.
Earlier, chairman of the House committee, Hon. Biodun Faleke, chided the DSS over vigilantes groups that are being armed by state governments.
He charged the country's secret police to be more proactive in protecting citizens from abuse of arms by state governors and also ensure that arms are legally procured to avoid abuse.
Copyright Ships & Ports Ltd. Permission to use quotations from this article is granted subject to appropriate credit given to www.shipsandports.com.ng as the source.