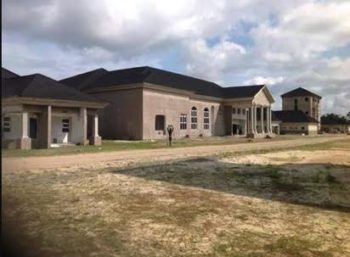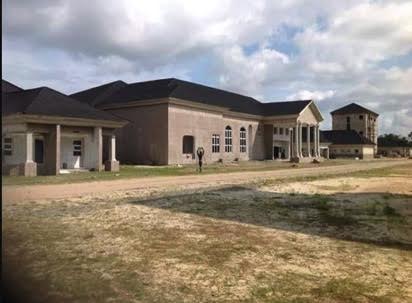 The Ijaw Youth Council (IYC) has urged security agencies to intervene to prevent a clash between the Ijaw and Itsekiri, over the location of the Maritime University, Okerenkoko, Delta State.
This followed the threat at the weekend by the Itsekiri National Youth Council (INYC) that there might be a "national anarchy" if the name of the university's location was not changed from Okerenkoko to Okerenghigho.
IYC President, Eric Omare, explained that the land where the varsity is sited is an Ijaw community, owned by the Gbaramatu people.
Omare described the development as worrisome and charged the security agencies to brace up for a likely breakdown of law and order.
An Itsekiri youth leader, Esimaje Awani, who spoke on behalf of the INYC, had threatened that if the name of the Nigerian Maritime University, Okerenkoko is not changed to the Nigerian Maritime University, Okerenghigho, "there may be anarchy in Nigeria".
The IYC cautioned that the position of the Itsekiri group was a clear threat to the existing fragile peace in Delta State.
He urged the appropriate authorities to disregard the "unnecessary alarm" by Awani, stressing that the INYC's claim is baseless and without any foundation.
Omare stressed that the Niger Delta people are excited that the Maritime University would soon start its academic activities at Okerenkoko.
According to him, the varsity would be of great benefit to all Nigerians, especially the Niger Delta people, adding that there was no basis for the threat by Itsekiri youths.
He said, "We urge people in the class of Awani, who are aggrieved by the name of Okerenkoko to seek remedy in the appropriate place. It amounts to taking the laws into ones hand for a section of the people to threaten anarchy because of the name of an institution.
"Since Awani and his co-travellers are relying on a court judgment, they should also know what to do in the circumstances.
"We invite the security agencies to take note of the threat to peace in the Niger Delta region by Awani and their sponsors, and urge that proactive steps be taken to bring such persons to justice.
"The Ijaw people, who are peace-loving, are eagerly waiting for academic activities to start in earnest at the Maritime university. However, Awani should be invited and brought to justice for threatening the peace of the Niger Delta region."
Copyright Ships & Ports Ltd. Permission to use quotations from this article is granted subject to appropriate credit given to www.shipsandports.com.ng as the source.