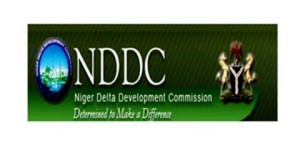 Itsekiri ethnic nationality in Delta State is poised for war with the Niger Delta Development Commission (NDDC), over alleged marginalization in the allocation of 375 projects for which tenders were invited last week Wednesday.
Leaders of the ethnic group and the monarch, the Olu of Warri, Ogiame Ikenwoli, are seething over their zero share of the 61 projects sited in Delta state and lack of budgetary allocation to ongoing projects in Itsekiri areas.
The Olu-in-Council, the highest decision making body of the ethnic group, will hold an emergency meeting over the matter on Saturday, days after the Itsekiri Leaders of Thought (ILOT) met to review it.
"This is the height of injustice we have suffered in the hands of the NDDC and the government since the inception of the commission. For you to neglect an important ethnic group that produces a sizeable portion of the wealth from the oil and gas industry speaks volume.
"The Olu-in-Council, headed by Ogiame Ikenwoli, will meet on Saturday to deliberate and take a decision to make our displeasure known to the Federal Government," a source privy to the meeting said.
The member representing Warri Federal Constituency in the House of Representatives, Daniel Reyenieju, expressed displeasure at the allocation to his constituency and called for a mass action against NDDC.
A post on his Facebook page, which he confirmed in a telephone chat  stated: "I call on us (members of Warri Federal Constituency) to do more and if possible stage a huge protest against the management of NDDC.
"Indicate your readiness to march on NDDC!!!" he urged.
Secretary of the ILOT, Amorighoye Mene, confirmed that the group was peeved by the development, stressing,"The current NDDC management is very unfair and biased against the Itsekiri nation.
"It is also pertinent to add that there is serious underfunding of ongoing projects in Itsekiri areas. Contractors handling the Koko-Ogheye road and Ugborodo projects are being underfunded and not paid for certificates issued."
"This is very unfair to our people and the current management of NDDC is biased against the Itsekiri because it is difficult to justify how out of 375 and 61 in Delta, not a single project in Itsekiri area. No explanation is good enough.
"We by this statement draw the attention of the world to the action of the NDDC. It has never been like this. We call on the FG to urge the NDDC to review the 2016, to include Itsekiri area"