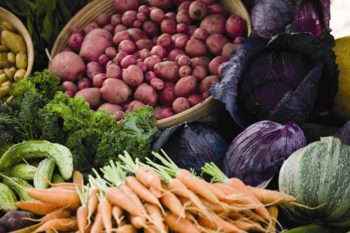 The ECOWAS Principal Programme Officer, Agriculture, Ernest Aubee, has advised against the smuggling and importation of substandard agricultural produce into member states.
Aubee said in Abuja on Tuesday, that the development was totally `unacceptable.''
Aubee was reacting to complaints by seafood dealers on the activities of fish smugglers hiding under the guise of the ECOWAS protocol on free movement of people, goods and services.
"No one should trade in commodities that are going to be detrimental to a fellow member state.
"You cannot take something that is sub-standard or something that is bad and move it from country A to country B to make money.
"It is unacceptable for anybody to try to dump substandard food in any ECOWAs member states.
"It is also unacceptable if you decide to violate not just the regional but also the national laws of a country when it comes to food quality, food safety issues.
"My appeal to all business people in fisheries or in other agricultural commodities is to respect the regulations, the protocols on free movement of peoples, goods and services.
"Also respect other protocols dealing with the marketing products from one place to another,'' he said.
According to him, the protocol on free movement of people, goods and services does not promote illegality among member countries.
Aubee commended the Agricultural Promotion Policy of the Federal Government known as the Green Alternative.
He said the policy was building on the successes of previous agricultural policies aimed at improving the sector.
The official also lauded the efforts of the government in rice production, saying it would guarantee export to other ECOWAS member states.
The Association of Indigenous Sea Food Stakeholders led by its National Chairman, Lamina Rasheed, had complained about the continuous smuggling of fish through the land borders.
Following this complain, Sen. Heineken Lokpobiri, the Minister of State for Agriculture and Rural Development, set up a task force to clamp down on offenders.
The minister also announced a fine of 250,000 dollar or five years' imprisonment or both as punishment for offenders, in addition to the forfeiture and destruction of the product.