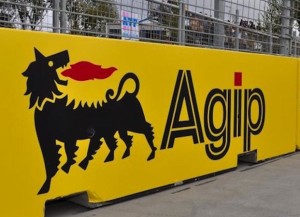 The Minister of State, Petroleum Resources, Dr. Ibe Kachikwu, on Tuesday disclosed that the Federal Government and Italian oil giant, Agip, have reached an agreement to build a new refinery in the country.
He said the refinery with 150,000 barrels refining capacity would be located in Port Harcourt or Brass.
Kachikwu disclosed this in an interview with State House correspondents after leading the oil firm's management team to a meeting with the Acting President, Yemi Osinbajo, at the Presidential Villa, Abuja.
The minister said a Memorandum of Understanding on the new refinery was already being prepared.
He added that the firm also has the second largest power plant in the country which will be on stream by 2020.
He said the company's total investment in power and the refinery was in excess of $15bn.
The minister, therefore, urged other multinationals operating in the country to emulate the firm.
Kachikwu said, "We just finished a meeting with the Acting President and Agip. In the meeting, we dealt with the issue of Agip's investment in Zabazaba Field and their cooperation with us in the repairs of Port Harcourt Refinery.
"Following my meeting with Agip, we reached an agreement that Agip will build a brand new refinery of 150,000 barrels capacity which will be located in Port Harcourt or Brass. They have accepted and are preparing an MOU along this line.
"The effect of this is that oil companies operating in Nigeria will begin to migrate from only exporting crude and begin to look at how to start refining this crude so that we will be able to meet our local consumption.
"This new refinery along with other things we are going to do with the refinery in Port Harcourt gives us hope in our quest to try and increase our local capacity to produce every refined product we need in the country and to meet the timeline of 2019.
"We are now going ahead to work out the modality with Agip. I am also calling on other multinationals to see what they can do along this line.
"In the area of power, Agip has the second largest plant which will be on stream by 2020. This is to make sure they are not only just taking away crude but making other local investment. Total investment in the area of power and the refinery from Agip is in excess of $15bn."