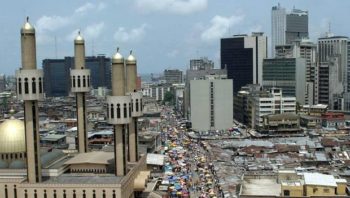 The International Monetary Fund (IMF) and the Central Bank of Nigeria (CBN) on Tuesday disagreed on the projections of the Bretton Woods institution concerning the nation's economic outlook for 2007.
The Regional Economic Outlook for Sub-Saharan Africa authored by IMF and presented in Abuja on Tuesday, projected that real Gross Domestic Product of Nigeria to close the year at 0.8 per cent, while inflation would remain elevated at 17.5 per cent.
It also projected fiscal deficit to deteriorate to five per cent of GDP, reserve to months of import cover to drop to 5.5 months, while current account surplus would be at one per cent of GDP.
IMF also advised Nigeria to implement greater foreign exchange flexibility and eliminate exchange rate restrictions (imposed on 41 items).
The report said, "Oil price recovery is insufficient to repair the imbalances in resource rich countries, while monetary policy normalisation in the United States is poised to worsen external financing conditions.
"For the hardest-hit resource-intensive countries, fiscal consolidation remains urgently needed to halt decline in international reserves and to offset permanent revenue losses."
It added, "In countries where exchange rate tool is available (Angola, Nigeria), greater exchange rate flexibility and the elimination of exchange restrictions that are inflicting serious harm on the real economy should be part of a coherent policy package.
"Even the modest rebound to two and half per cent expected in 2017 will be to a large extent driven by one-off factors in the three largest countries – a recovery of oil production in Nigeria, higher public spending ahead of elections in Angola, and the fading of drought in South Africa – combined with modest improvements in their terms of trade."
However, making presentation at the ceremony, Director, Monetary Policy Department,  Moses Tule, said implementing the Federal Government's Economic Recovery and Growth Plan would ensure outcomes different from the predictions of IMF.