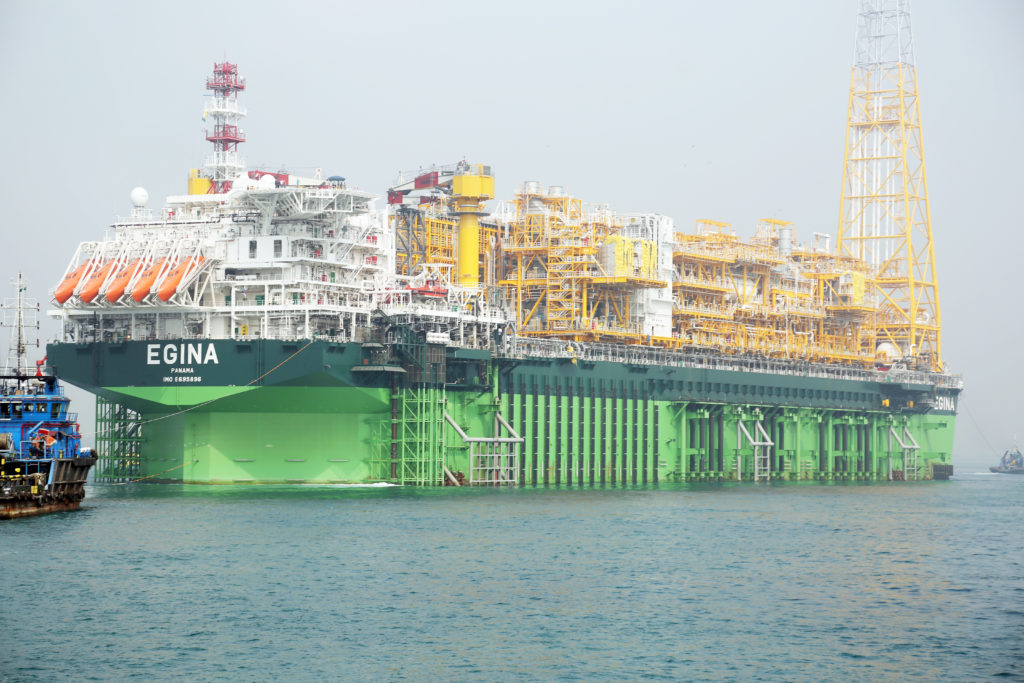 The $3.3 billion Floating Production Storage Offloading (FPSO) unit built by Samsung Heavy Industries of Korea (SHI) for the 200,000 barrels per day capacity Egina oilfield began its journey from Lagos to the oilfield on Sunday.
Following fabrication and integration works in Lagos, reports said the FPSO will arrive at the Egina oilfield located in Oil Mining Lease (OML) 130 in three days time.
In 2017, the FPSO sailed to Nigeria from the quayside at Samsung Yard in Geoje, South Korea, before arriving at the Samsung Yard (SHI-MCI FZE quayside) in Lagos in January 2018. It was thereafter integrated locally by Samsung Heavy Industries Nigeria (SHIN) Limited.
Reputed as the first of its kind in Africa, the FPSO is headed to the oil field, which is being developed at the cost of $16 billion by the French oil major, Total.
The Oil Mining Lease (OML) 130, experts say, is located approximately 150 kilometres offshore Port Harcourt.
OML 130 is expected to produce about 200,000 barrels of oil per day. This would account for 10 per cent of Nigeria's total oil production when finally in operation.