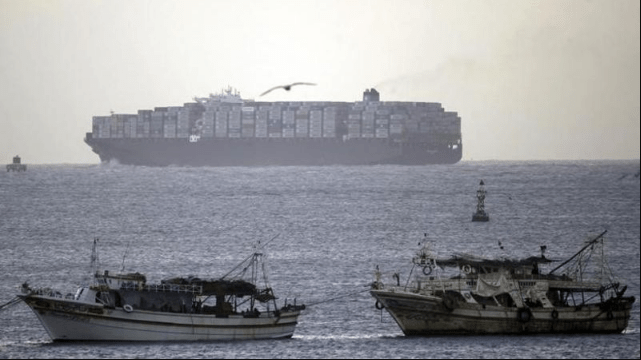 Egypt has closed five Red Sea commercial ports and one fishing port because of high winds and rough seas, the Red Sea Ports Authority (RSPA) said on Wednesday.
RSPA said the ports of Suez, Nuweiba, Zeitiyat, Adabiya and Ain al-Sokhna, in addition to a fishing port in Suez, were shut.
At the ports of Suez and Zeitiyat, winds are 20-25 knots and waves are 2-3 metres high, the Red Sea authority said in a statement.
For Nuweiba port, the winds are 28-30 southwesterly knots while wave heights are between 2-3 metres.