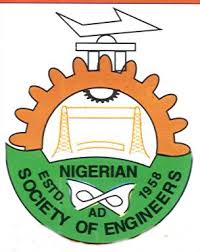 The Nigerian Society of Engineers (NSE) has commended the Senate President, Bukola Saraki for the National Assembly's quick intervention in the planned closure of the Nnamdi Azikiwe International Airport, Abuja just as it tasked the President, Muhammadu Buhari to appoint core professionals in the handling of infrastural projects so as to strengthen his Change Agenda.
Daily Trust recalls the Senate had invited the Minister of Transport, Rotimi Ameachi and Minister of State for Aviation, Hadi Sirika to explain why it needed to close the Airport. While Sirika stated that there was no other altenatives than to shutdown the Airport for six weeks, the Senate President, Bukola Saraki had however shifted the briefing session till Tuesday insisting that there was need to invite for questioning the Nigerian Society of Engineer (NSE) and other major stakeholders in the renovation.
At a press conference held during the week, NSE kicked against the plan to close the Abuja Airport for six weeks saying such plan was not an option as there are engineers acceptable ways of carrying out such maintenance while operations continue.
"NSE recognizes and praises the effort of the leadership of NASSS in driving the transport sector reforms and would like to encourage the executive government to key in. Otis Anyeji, NSE President noted.
He further called on President Muhammadu Buhari to appoint competent and professionally exposed Nigerian engineers to head engineering/infrastructure ministries as a way of strengthening the change agenda.
One of the options advanced by the engineers is that the federal government immediately commence work on the second runway of the airport.
Besides, NSE argue that closing down the airport would be tantamount to shutting down the nation's economy which is already going through turbulence.
"The aviation sector is a part of Nigeria's transportation network and contributes significantly to the socioeconomic growth of Nigeria. Any disruption in the operations of this sector, particularly at an international airport that connects Nigeria to the rest of the world, has huge impact", Otis Anyaeji, President of NSE stated.
Anyaeji explained that shutting down the only runway will create enormous ripple effects for all the passengers and cargo traffic flowing in and out of the airport which is an airport hub adding that in far worse scenarios, committed efforts have kept airports operational while maintenance/repairs are on going.
" A good example is the Uli airport runway which was kept open during the civil war through quick fixes to crater caused by exploding bombs. Another example is the replacement of the aging Frankfurt Airport runway in 2005, closure of runway was.not an option. All work was schedule in a sevrn-and-a-half hour night time window over 300 nights in 15m section of the main runway. The replacement material by dawn was hard enough to hold a Boeing 747 and cool enough not to explode its tyres. This and other similar projects are seen as likely template for other airport renovations.