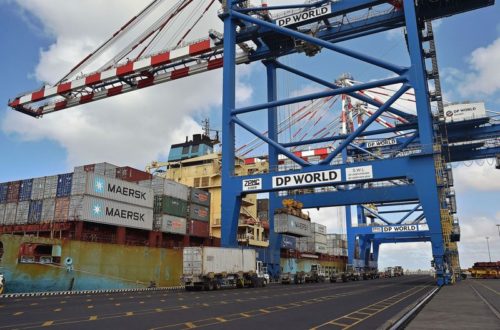 The High Court of England & Wales has granted an injunction restraining Djibouti's port company Port de Djibouti S.A. (PDSA) from terminating its joint venture agreement with DP World, the Government of Dubai said.
In February 2018, the Government of Djibouti seized control of the terminal, declaring the concession agreement with DP World terminated.
As a response, DP World commenced an arbitration against Djibouti before the London Court of International Arbitration, which recently ruled that DCT's concession agreement "remains valid and binding notwithstanding Law 202 and the 2018 Decrees."
The ruling was not accepted by Djibouti. The press office of the country's presidency said in a statement on August 3 that "Djibouti does not accept this sentence which has ruled that the law of a sovereign state cannot be enforced by that state."
According to the latest statement from Dubai's Government, the High Court has prohibited PDSA from removing directors of DCT joint venture company who were appointed by DP World pursuant to that agreement.
PDSA has summoned an extraordinary shareholders' meeting on September 9, to replace DP World appointed directors of the DCT joint venture company.
"PDSA is not to interfere with the management of DCT until further orders of the court or the resolution of the dispute by a London-seated arbitration tribunal," the statement reads.
PDSA is owned in majority by the Government of Djibouti and its CEO is the Chairman of the Ports & Free Zones Authority of Djibouti. Hong Kong-based China Merchants is the minority shareholder in PDSA.
"The ruling recognizes that although PDSA is the majority shareholder of the DCT joint venture company, it is DP World that has management control of the company, in accordance with the parties' legally binding contracts," the Dubai Government said.
As informed, the ruling prohibits PDSA from acting on the "Reserved Matters" without DP World's consent, and instructing to Standard Chartered Bank in London to transfer funds to Djibouti.
"If PDSA disobeys the court's order and seeks to replace DP World nominated directors of DCT on 9 September, it may be in contempt of court and face a fine or the seizure of its assets and its officers and directors may be imprisoned," the government added.
The court has ordered PDSA to present its defense at another hearing on September 14.
Meanwhile, DP World notified Standard Chartered Bank to reject any instructions that may be sent to port operator after the September 9 meeting.
"China Merchants, who have been given operational control of the Djibouti Freezone in breach of DP World's exclusivity rights, will also be informed given its minority shareholding in PDSA," the statement said.  
Copyright Ships & Ports Ltd. Permission to use quotations from this article is granted subject to appropriate credit given to www.shipsandports.com.ng as the source.