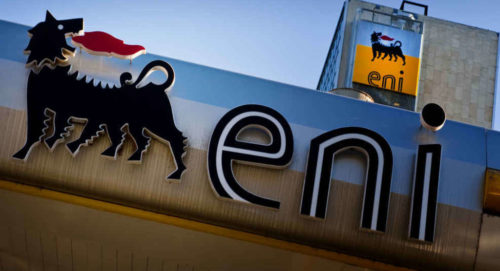 Oil major, Eni, has lowered its output target for the year due to lower gas production in certain countries.
The Italian oil and gas group which reported third-quarter net profit that beat expectations, said it expected oil and gas production to grow around 3 percent this year, against previous guidance of 4 percent.
But it said the lower output would have a negligible impact on cash flow and confirmed guidance for cash neutrality, including dividend payments, at $55 per barrel.
"(Our performance) allowed us to record cash flow from operations, 35 percent higher than the previous quarter with a Brent price broadly unchanged," Chief Executive Officer, Claudio Descalzi, said.
Adjusted net profit in the quarter rose to €1.39 billion ($1.6 billion), boosted by oil prices, from €0.23 billion a year ago.
That was above an analyst consensus provided by the company of €1.02 billion.
The state-controlled major confirmed its capital spending for the year at €7.7 billion.