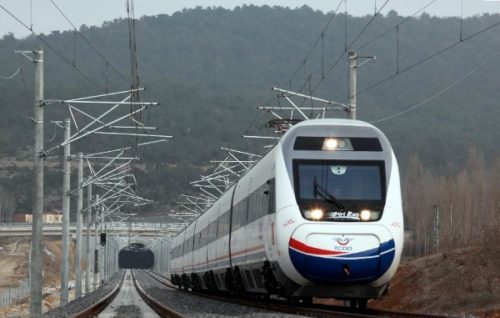 China's total fixed asset investment in transport infrastructure, hit ¥2.28 trillion ($327.77 billion) from January to September this year.
According to government data published on Friday, this is an increase of 1.4 percent from a year earlier.
China is increasing infrastructure spending in order to boost its slowing economy. The value of fixed-asset investment projects approved in the third quarter of this year hit ¥437.4 billion, more than four times the amount during the April-June period, according to Reuters calculations.
According to a briefing by the Ministry of Transport, China's spending on high-speed highways reached ¥702.6 billion, up 12 percent on the year, though much of the increase was offset by declines in investment in rural road infrastructure.
China has promised to boost its railway freight capacity in order to ease traffic congestion and pollution. The ministry said rail freight volumes rose 7.9 percent in the first three quarters, with deliveries of coal by rail rising around 10 percent.
Rail still only accounted for 8.1 percent of total freight, which amounted to 37.74 billion tonnes over the period, up 7 percent on the year.
China said in July that it would boost the volume of goods delivered by trains by as much as 30 percent by 2020, noting that trucks produced 13 times more pollution per unit of cargo than trains.