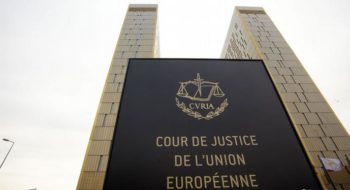 The European Union's Court of Justice has fined Spain with EUR 3 million (USD 3.4 million) for failing to liberalize its stevedoring sector in line with the EU regulations.
However, the fine has been slashed, as the European Commission initially sought from Spain to pay EUR 134, 107 for every day of delay in complying with the judgment passed by the court in December 2014, totaling in almost EUR 24 million.
Instead, Spain will only be paying the Commission the lump sum, the amount of which is calculated by multiplying a daily amount of EUR 27, 522 by the number of days on which the infringement continued since the passing of the judgement.
Commenting on today's verdict, Spanish Public Works Ministry said that the government was satisfied with the significant reduction of the fine, although "it regrets the lack of will and responsibility of the political parties that did not support the first reform of the stowage that the Government proposed for adoption on March 16" that would have annulled the payment of any fine.
The Spanish Council of Ministers passed on May 12 a new royal decree in another attempt to reform the port system in the country that was accepted by the country's parliament on May 18.
The port reform was highly debated by the country's stevedoring unions that resorted to nation-wide strikes early June as they urged for job guarantees of over 6,000 workers.
After several rounds of strikes, the unions managed to strike a deal with Anesco, the employers' association, which vowed to guarantee job security to all employees.
Both sides also agreed to open the negotiation of the Fifth Framework Agreement with the aim of improving the competitiveness and productivity of Spanish ports. The talks are expected to last until the end of September.
For their part, the workers have offered the guarantee of social peace in all companies associated with Anesco, cancelling further industrial action.  
Copyright Ships & Ports Ltd. Permission to use quotations from this article is granted subject to appropriate credit given to www.shipsandports.com.ng as the source.