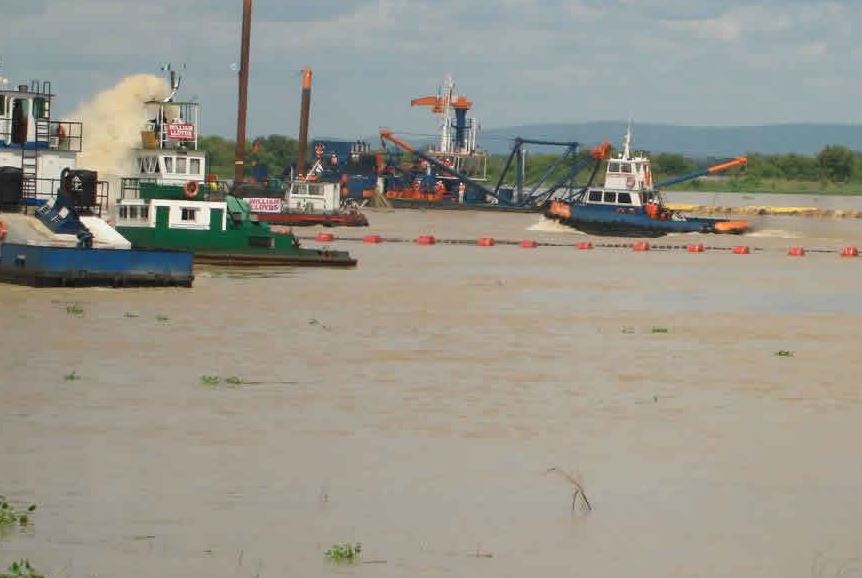 A member of the Warri Federal Constituency in the House of Representatives, Mr. Daniel Reyenieju, has admonished the Management of the Nigerian Ports Authority (NPA) not to be distracted in on-going dredging of both the Escravos and Warri Channels.
He accused those who lost in the bidding for the dredging contract as sponsors of the irrelevant protests.
The lawmaker made this disclosure yesterday in Koko, noting that "any well-meaning individual and group should laud the effort of the federal government in approving and awarding the contracts for the dredging of both channels through NPA, for the simple fact that when the dredging is completed, the seaports in Warri, Koko, Sapele including Brutu will become functional.
"Those that are currently raising issues over the contract award are paid agent-provocateurs who do not mean well for the Niger Delta, particularly when one of these institutional critics have woefully failed to properly execute the dredging of the Calabar Channels which it had earlier won''.
He appealed to the management of NPA to remain focus and should not be perturbed by the current ranting of paid protesters; including ensuring that the dredging is completed within record time so that these seaports could start functioning optimally.
"The shameful tragedy of Lagos particularly, the endless congestion usually being experienced in the Apapa port and adjoining roads, and the attendant revenue loss to governments and users of the port and roads will drastically be reduced once the dredging is completed," said Reyenieju.