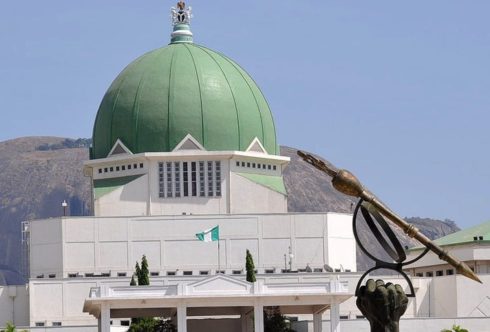 Just eight days to the resumption of the National Assembly, NASS, a strange military jet was seen hovering over the complex on Monday.
According to security agents attached to the Complex, the jet started its manoeuvres since Sunday, flying at almost ground level.
Some journalists also noticed the jet at about 12.45 pm and 2.05pm on Monday when it flew so close to the ground that they had to run for cover inside their cars.
There was no sign of any ceremony at the military arcade in front of the National Assembly Complex as at 10.45am. This is the first time since inception of this Assembly in 2015 that a military jet is descending so low into the Complex.
The 8th Assembly is expected to commence legislative business next week Tuesday after a long break spanning about eight weeks. So many issues were at stake before the Assembly went on vacation on August 28 as it is practised in most assemblies worldwide.
One critical issue that remained untouched before the break was the 2019 Electoral Budget and lawmakers had to break their recess to treat it.