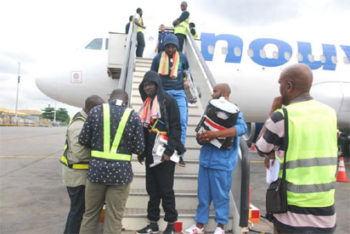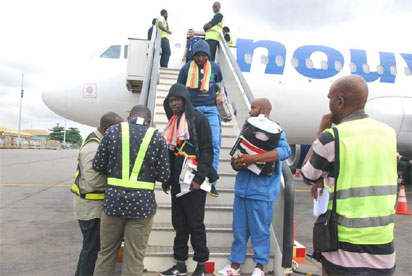 The European Union (EU) on Wednesday said its partnership with the International Organisation for Migration (IOM), had so far facilitated the safe and voluntary return of 7,720 stranded Nigerians in Libya.
The Head of European Union (EU) Delegation to Nigeria and ECOWAS, Amb. Ketil Karlsen, said this while fielding questions from reporters in Abuja. He added that 111 Nigerian migrants trapped in Libya are expected to return home on Thursday.
Karlsen noted that the situation of Nigerian migrants trapped in Libya was a matter of priority to EU.
He said the union was intensifying dialogue with partners on finding a durable and long-term solution to the problem of irregular migration.
He said, "It is vital for us that the return is done in an orderly manner where the returnees are giving opportunity to start life again.
"We are partnering with IOM to give them funding and vocational training to enable them to start something."
The EU envoy said that bloc had established a Trust Fund aimed at investing in youth through training and jobs creation as part of the efforts to address the root cause of irregular migration.
He said, "We are also working on increasing the European investments in Nigeria as part of the solution to the challenge.
"We recognise Nigerian youths' contribution everywhere in the world.
"We are trying to redouble access to students' visa and access to students' exchange programme; this is the kind of partnership we want to have."
The envoy also said that the EU was expanding its humanitarian support in the North-Eastern part of the country to include jobs creation for the displaced populations.