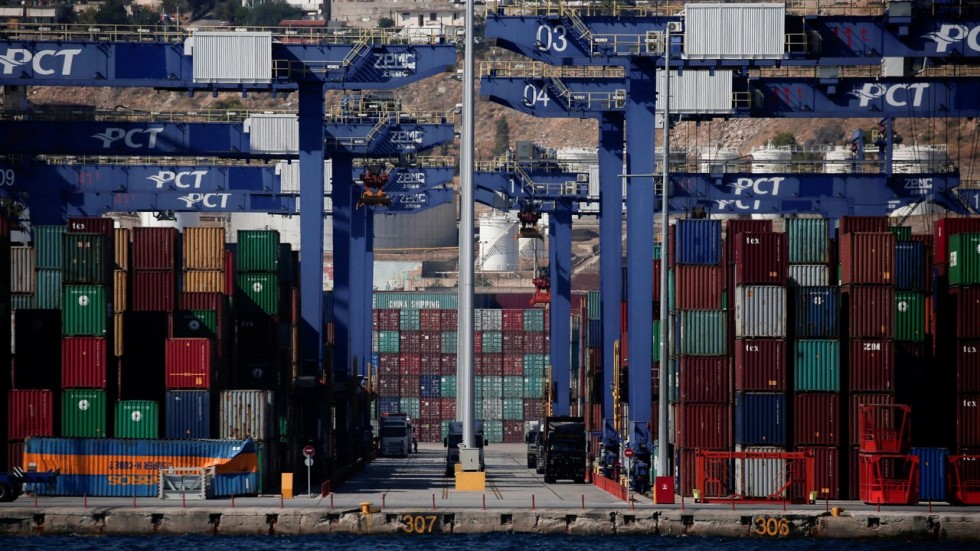 After some months of rumblings, the European Union and Italian authorities have opened an investigation into suspected wide-scale tax fraud by Chinese criminal gangs importing goods via Piraeus, a trade gateway between Asia and Europe.
The European Anti-Fraud Office (OLAF) has confirmed it is working with Italy on the investigation into the suspected tax scams, but it, and Italian officials, have declined to give details, but the investigation does not appear to directly involve Piraeus port authorities. Chinese state-owned COSCO Shipping owns the majority stake in the Piraeus Port Authority (PPA), which manages one container terminal.
A wholly-owned COSCO subsidiary also holds a 35-year-concession on, and manages, two other container terminals in the port. Piraeus is the European end of China's vast 'belt and road' initiative.
According to Reuters, Fabio Botto, of the Italian Central Anti-fraud Office, said some Chinese businessmen were completely avoiding taxes. "The VAT is completely evaded, with enormous damage to the national tax authorities and to the community," said Botto.
Greece's Financial Crime Unit is also conducting a separate investigation into a suspected tax fraud case involving Chinese goods imported via Piraeus, Greece's largest port. The Greek unit has had little contact with Italian and EU authorities and has not been informed about the wider investigation, according to reports.
Botto said the suspected scam at Piraeus had cost Italy tens of millions of Euros in unpaid VAT. He said his agency had evidence Chinese-owned firms run by criminal groups were fraudulently avoiding the charges on large shipments of goods through Piraeus. The groups import goods, often counterfeit clothing and footwear, and massively understate their value to EU customs to avoid import duties, he said. They also lie about the firms receiving the goods, enabling them to avoid VAT.
In a statement, COSCO said, "The company has in its global operations consistently and strictly followed local and international laws, and persevered to operate legally and compliantly."
The PPA said it had not received any information about criminal groups using the port and it would alert authorities if it did. It said it took all necessary measures to ensure goods had customs supervision but it is "under no circumstances responsible for conducting checks for illegal activities".
Piraeus has seen a six-fold increase in import capacity under COSCO, and Botto said the port had become a major new entry point for smuggled goods as ports generally  tightened controls. "We are investigating the new routes developing with the 'belt and road' project. Currently the predominantly beaten path appears to be through Piraeus," he said. 
Copyright Ships & Ports Ltd. Permission to use quotations from this article is granted subject to appropriate credit given to www.shipsandports.com.ng as the source.