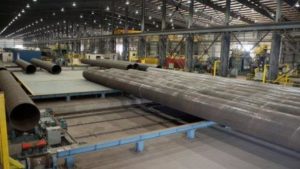 The European Union has set import duties on Chinese corrosion resistant steel to counter what it says is are unfairly low prices.
The duties will range from 17.2 to 27.9 percent, very similar to the tariffs already set on a provisional basis in August, the EU official journal said on Thursday. The provisional rates were from 17.2 to 28.5 percent.
They will apply for five years.
Agency Report