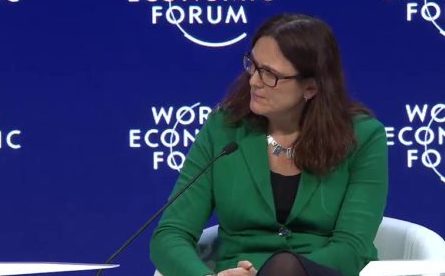 European Trade Commissioner, Cecilia Malmstrom, on Thursday said the EU will hit back at the United States if it implements a threat to impose tariffs on European cars.
She noted that the ceasefire brokered by European Commission President, Jean-Claude Juncker, in July had tried to find a common ground.
"We're advancing, we have made some very important progress there and there's a process that is positive, I think, and it said also that we would not impose tariffs on each other," Malmstrom said.
"If that is violated by the U.S., we will have to respond. I don't want to do that. But we will have to do that. But we are confident that we will not be taxed on this," Malmstrom, speaking at a panel event at the World Economic Forum in Davos, Switzerland said.
President Donald Trump citing threat to national security had threatened to impose tariffs on cars imported into U.S. from around the world.