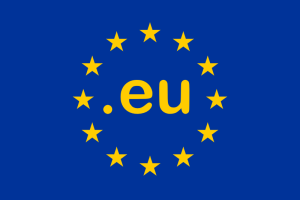 The European Union is concerned about collateral damage it may suffer from America's escalating trade spat with China, EU Agriculture Commissioner, Phil Hogan, has said.
He criticized Washington for breaking a years-long push to force Beijing to cut steel and aluminium exports.
The comments come after Washington imposed hefty tariffs on steel and aluminium imports in March amid a worldwide glut of both metals that is largely blamed on excess production in China.
The administration has since granted temporary exemptions to some countries as well as the European Union, but the bloc has demanded a permanent reprieve.
Concerns are also growing that the European market will be flooded with foreign steel as major producers divert metal that was destined for the United States.
Speaking on the side-lines of a food trade show, Hogan urged Washington to continue to work with the bloc to deal with prolonged trade issues with China.
For years, both regions have accused Chinese producers of dumping unwanted metal abroad, hurting international companies and adding to oversupply.
"I think the (U.S.) tactics (….) could unnecessarily escalate the trade dispute on steel and aluminium into other areas, which is a source of concern for the European Union," Hogan told Reuters.
Hogan outlined his concerns in a meeting with U.S. Undersecretary for Agriculture Ted McKinney this week in Shanghai, he told a media briefing, as the world's top two economies were set to hold a second round of high-level trade talks.
U.S. President Donald Trump's top trade and economic officials are preparing to meet Chinese Vice Premier Liu He in Washington to discuss concerns ranging from intellectual property protection to farm goods and steel capacity.
"We know that there's overcapacity and we do have concerns about the Chinese dumping of these particular products, but there's a way of dealing with these issues," he told Reuters.
In meetings with senior Chinese government officials this week, Hogan also urged Beijing to continue to give access to the EU region's beef, following its approval of Irish imports and sought clarification on the nation's proposed food safety certificates.
European and U.S. governments have worried that proposed rules requiring health certificates for all food imports, even if the products are deemed low-risk, would hamper billions of dollars of trade with the world's second-largest economy.
The rules were due to take effect in October last year, but Beijing agreed to a two-year postponement to allow companies more time to comply.
Among the Chinese officials Hogan met were the Minister for Agriculture and Rural Affairs, Han Changfu, and Vice Premier, Hu Chunhua.
Hogan, whose official title is European commissioner for agriculture and rural development, is leading a delegation of European food companies in China this week as part of the trade show.
Agency Report