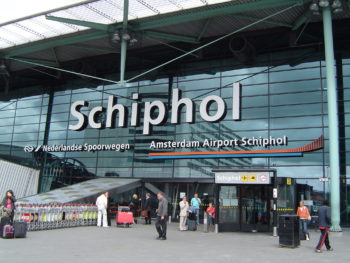 Airports across Europe on Tuesday warned of disruptions after a technical problem at Eurocontrol, the agency that runs the EU's air traffic control system.
The Brussels-based agency said the breakdown would reduce capacity in the busy skies above Europe by 10 percent.
Several of the EU's biggest airports, including Amsterdam's Schiphol, warned of delays and warned passengers to check on their flights.
"We have never had anything like this before," a Eurocontrol spokesman told AFP.
Eurocontrol tweeted that "there has been a failure of the Enhanced Tactical Flow Management System", which compares traffic demand with local air traffic control regions.
"Contingency procedures are being put in place which will have the effect of reducing the capacity of the European network by approximately 10 percent."
Eurocontrol said it had identified the problem and expected to resolve it "late (Tuesday) evening".
It added that air traffic control had not been directly affected and "there are no safety implications arising from this incident."
Brussels airport said departures were limited to 10 flights an hour. The Belgian airport manages 650 flights a day, according to its website.
Several airports across the continent warned of problems, with Schiphol saying that the "system failure" at Eurocontrol could have "possible consequences" for departures.
Helsinki airport also said its traffic was facing delays.
Agency Report