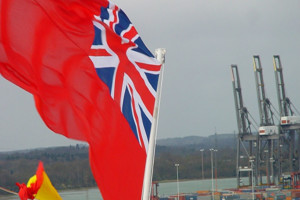 By Jite Eriabie  
European Community Shipowners' Associations (ECSA), representing European shipowners, is pushing for rapid and positive progress to be made in the Brexit negotiations.
The move was made in view of the European Council deciding this week on whether the negotiations towards an EU/UK agreement can enter the next phase.
ECSA said that shipowners look forward to an agreement which preserves the economic benefits of existing EU/UK trade and trade flows, safeguards shipping services, the employment of seafarers and the value of the wider maritime cluster.
Shipowners sent their priorities to the Commission's chief negotiator, Michel Barnier, regarding the next phase and discussed these with members of the European Commission Task Force on article 50 who joined the ECSA Board of Directors meeting held on December 13.
"We need an agreement which will ensure the continuation of trade volumes and unimpeded trade movements across our shared borders. This will require a legal framework which allows these vital trades to continue to flow without delay or dislocation. The industry should be kept informed about the progress in order to be able to prepare and get ready in time," Niels Smedegaard, ECSA President, said.
In a separate announcement, ECSA said that Niels Smedegaard of Danish Shipping and CEO of DFDS handed over ECSA Presidency to Panagiotis Laskaridis, Member of the Board of the Union of Greek Shipowners and CEO of Laskaridis Shipping and CEO of Lavinia Corp.
Laskaridis is scheduled to start his two-year term as ECSA's new President from January 2018, while Smedegaard will remain Board Member representing Danish Shipping.   
Copyright Ships & Ports Ltd. Permission to use quotations from this article is granted subject to appropriate credit given to www.shipsandports.com.ng as the source.