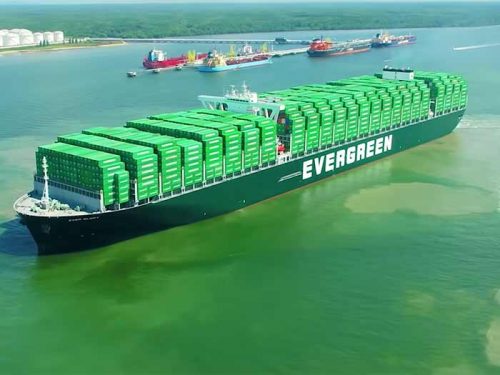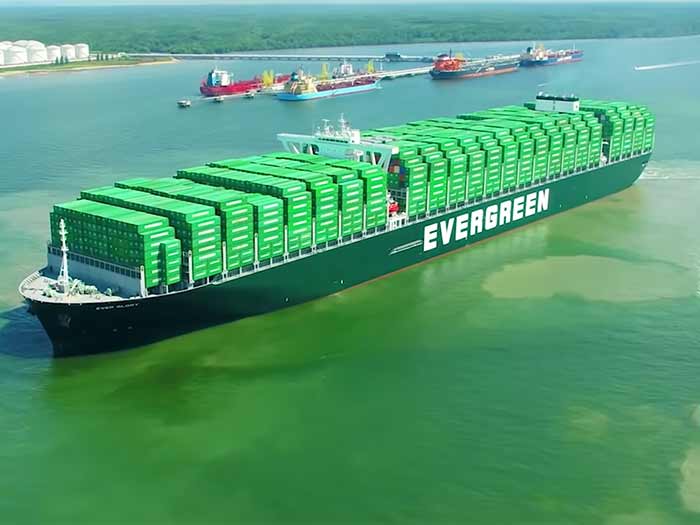 Taiwanese shipping major Evergreen has signed contracts with Jiangnan Shipyard and Hudong Zhonghua Shipbuilding for the construction of four 23,000 TEU containerships.
The contract signing coincided with the establishment of China Shipbuilding Corporation, "the world's largest shipbuilding group" which was formed through the merger of China State Shipbuilding Corporation (CSSC) and China Shipbuilding Industry Corp (CSIC).
Designed by Hudong-Zhonghua, the four boxship giants will incorporate environment friendly and energy saving solutions, it was said.
They are part of Evergreen's ten-unit fleet enhancement plan. The other six boxships will be built by South Korea's Samsung Heavy Industries. The value of the entire order stands between USD 1.4 billion and USD 1.6 billion.
The shipping company also has four 2,500 TEU feeders on order from Jiangnan Shipbuilding. Ordered in December 2018, the ships would cost between USD 31 million and USD 35 million each, with delivery scheduled to take place 24 months after the contract signing.