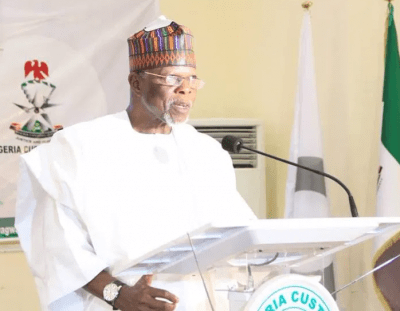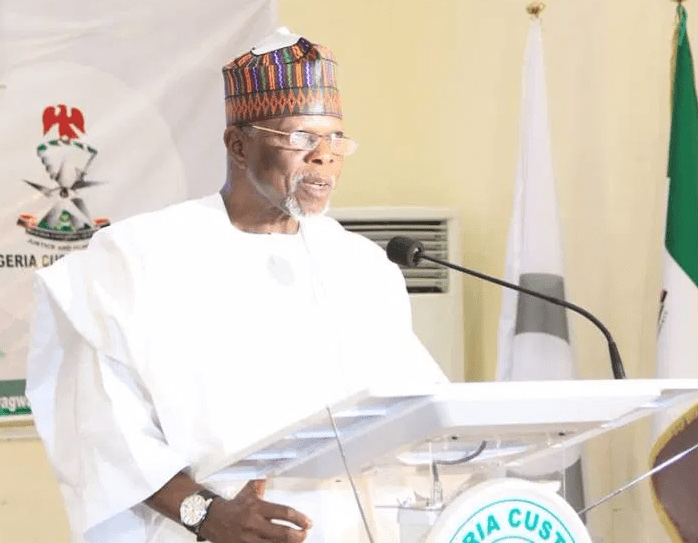 A former Controller of Customs, Olu Ogunojemite has lambasted the Comptroller General of Customs, Hameed Ali, over his comment that imported rice are poisonous, calling on Nigerians to hold him responsible for donating and distributing same as palliative across the country.
On several occasions before the onset of the coronavirus pandemic, Ali had warned Nigerians from consuming imported rice, which he claimed were poisonous. Ali had stated that the such rice spend up to five years in silos after harvest before they are imported into Nigeria. 
"A chemical must have been added to sustain its freshness and that chemical is harmful. Also, it has been re-bagged with a new date given as the production and expiry date and that is what we consume here which causes diseases," Ali had claimed. 
But speaking in a chat with SHIPS & PORTS on the now controversial donation of 1,800 bags of seized imported rice by Customs to the Oyo State Government, Ogunojemite called for the immediate sack of the Customs Comptroller-General for misinforming the public. 
He said, "I am with stakeholders on the call for his immediate sack otherwise he has to explain to Nigerians what he meant when he claimed that foreign rice were expired and not fit for human consumption as a defence of why borders must be closed.  
"Nigerians should hold the Customs CG responsible because he said the rice were expired and unfit for human consumption so why is he releasing it to the Federal Government? He said they have spent five years in silos before they were imported into Nigeria so why did he not advise the government against giving it out even if NAFDAC is now certifying them good? These are careless statements made by the Customs CG. What was his evidence when he made the statement? It is because we don't interrogate our government that is why we are where we are today.
"Ali often makes careless statements at times that implicate him all because he wants to justify what he is doing. So we should hold him on that when he said imported rice is poisonous and expired. Why did he say that? Because he wants to keep the borders closed? I still hold him responsible for giving poison to Nigerians." 
The retired Customs Controller also faulted the mode of warehousing seize rice and other perishable goods for too long, attributing the lapses to leadership problem in the NCS.
"It is because Ali is not a thoroughbred Customs officer; he is an interloper. That is why seized rice is allowed to stay too long in the warehouse. I don't have anything against him but he doesn't know what he is doing there. He is operating where he cannot operate. Even if he stays there for 10 years, he cannot operate successfully there. When Customs seize rice in those days, they don't last past one year in our warehouse because they are perishable goods. Within six months they are disposed off after we get condemnation from the court. We give to schools, prison yards and auction some and we realize revenue from it. 
"Even vehicles, when we get condemnation from the court, we auction them out. The thousands of rice they seize have been there for years, why won't it get bad? It is not matter of storage; it is how the items are being kept. How can you lock up rice in a humid environment like Nigeria? Even if water does not touch it, the humidity will spoil the rice," he said.