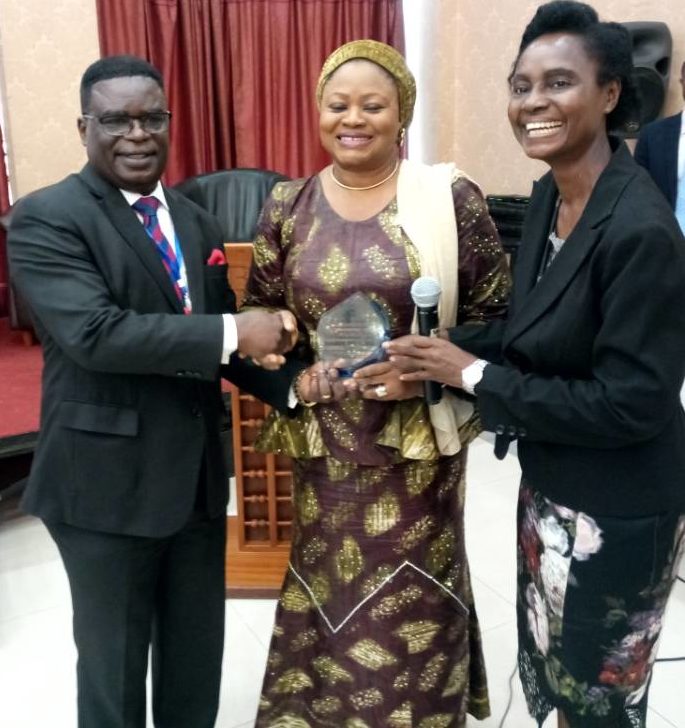 Former Chairman, International Maritime Organization (IMO) Legal Committee, Kofi Mbiah, has called for the creation of African maritime policy with focus on infrastructure development in the sub region.
Mbiah, who was speaking on the theme, "Building an Efficient Maritime Infrastructure as a Catalyst for Africa's Accelerated Economic Growth," at the Lagos International Maritime Week 2018, on Tuesday in Lagos, stated that ports in Africa are bedeviled by inadequate and obsolete infrastructure, which have adversely affected port productivity and efficient operations.
Mbiah, who is a former Chief Executive Officer of Ghana Shippers' Authority (GSA), said, "If African countries develop comprehensive maritime policies, that take account of importance of maritime infrastructure, that takes cognizance of the synergy of the cluster concept and adopt the right approaches towards financing, and the application of modern technologies, African maritime infrastructure would indeed serve as a catalyst for accelerated economic growth.
"The common policy is important because we cannot get the huge finance required to develop the infrastructure to the highest level possible. And today, if you are unable to develop your infrastructure to the highest level possible, you become uncompetitive.
"Out of 72 percent of world container traffic handled by developing economies, Africa handles only one percent. The inefficiencies in African ports are engendered by long clearance times at the port, low level of technological penetration as well as the use of obsolete equipment. In dealing with these challenges, African ports require massive investment for the deepening of channel among others. 
"If we are to develop an African policy, that policy would be distinct. Very often, we have heard everyone saying I want to be a hub port. But how can all the ports in West and Central Africa be hub ports? We all cannot be hubs but we can look at where we have advantages. Nigeria for example is a big player and would be able to dictate some particular things as far as port development is concerned."
Lagos State Commissioner for Commerce, Industry and Cooperatives, Olayinka Oladunjoye in her goodwill message at the event, said despite the nation's natural endowments, the inadequacy of maritime infrastructure in Nigeria has reduced the country's ability to harness the full potentials of the sector.
"Nigeria blessed with a coastline of 800kms, an exclusive economic zone of over 200 nautical miles with vast inland waterways resource estimated at nearly 3,000kms and comprising over 50 rivers, can support a vibrant intra- continental and intra regional trade, but we refused to develop and put these natural endowments to maximum which has diminished the great potentials and our ability to generate huge indigenous tonnage and increase capacity of the country," she said.
Oladunjoye said to leverage on the wealth of the sector, there is need for government and industry stakeholders to commit their resources towards the development of necessary supporting infrastructure including investments in port access roads, intermodal transport system and cargo handling equipment.
Convener of the event, Oritsematosan Edodo- Emore, in her welcome address stated that the development of the maritime industry in Africa is nil without the development of maritime infrastructures.