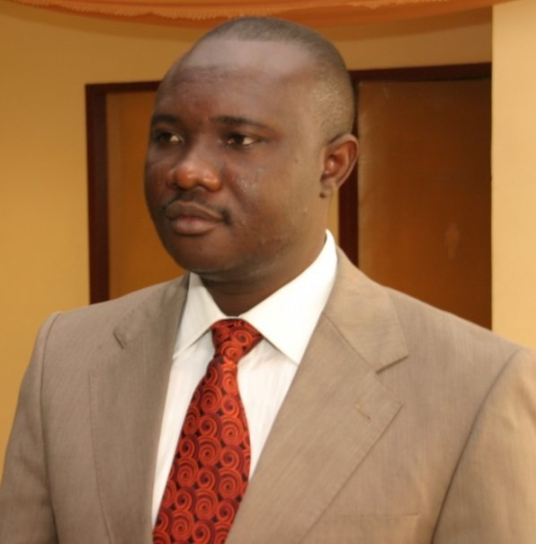 Justice Chuka Obiozor  sitting at the Federal High Court in Lagos has ordered the temporary forfeiture of four landed properties linked to a former Executive Director, Projects, Niger Delta Development Commission, Tuoyo Omatsuli.
The court made the order for the temporary forfeiture of the properties on Thursday following an ex parte application by the Economic and Financial Crimes Commission.
The four properties, located in highbrow Lekki Peninsula Scheme area of Lagos, were valued at N846.03 million.
The EFCC said in the ex parte application EFCC counsel, by Ekene Iheanacho, that the properties were reasonably suspected to have been acquired with proceeds of unlawful activities.
In an affidavit deposed to by one of its investigators, Adamu Yusuf, the EFCC claimed that Omatsuli received a bribe of N3,645,000,000 from a consultant to the NDDC, Starline Consultancy Services Limited.
According to the anti-graft agency, Starline Consultancy Services Limited was engaged by the NDCC to help it recover its statutory three per cent annual budgets of oil and gas producing companies in the Niger Delta.
Yusuf said it was agreed that Starline Consultancy Services Limited would be paid 10% commission on the total funds recovered from the oil and gas companies for the NDDC.
He said to recover the funds, Starline Consultancy Services Limited sought and got the help of the House of Representatives Committee on NDCC, which wrote several letters to the oil and gas companies to demand that they pay their statutory levies to the NDDC.
According to Yusuf, Starline Consultancy Services Limited eventually succeeded in the job and was paid a total N10,218,019,060.59 as its 10 per cent commission between August 22, 2014 and June 25, 2015.
The investigator said some of the approval to pay the consultancy fee were signed by Omatsuli as the Executive Director Project of the NDDC.
"That Mr. Omatsuli agreed and received kickbacks (bribe) to the tune of N3,645,000,000.000 from Starline Consultancy Services Limited through Building Associates Limited, whose alter ego is Francis Momoh (an ally of Mr. Omatsuli)," Yusuf said.
The anti-graft agency presented a table showing that Omatsuli allegedly received kickbacks 11 times between August 28, 2014 and September 8, 2015 from Starline Consultancy Services Limited.
On Thursday, Ekene Iheanacho, told Justice Obiozor that it would be in the interest of justice for the court to order that Omatsuli's Lekki Peninsula landed properties be temporarily forfeited to the Federal Government.
After listening to him, Justice Obiozor granted the order and directed the antigraft agency to publish it in a national daily.
He adjourned till June 19, 2018 for anyone interested in the properties to show up in court to convince him why the properties should not be permanently forfeited to the Federal Government. 
Copyright Ships & Ports Ltd. Permission to use quotations from this article is granted subject to appropriate credit given to www.shipsandports.com.ng as the source.