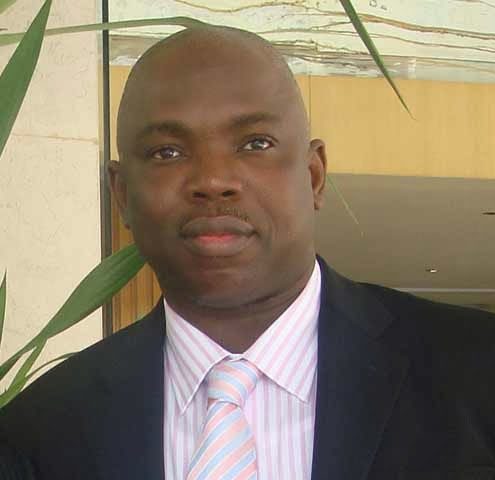 Former Chairman, Council for the Regulation of Freight Forwarding in Nigeria (CRFFN), Hakeem Olanrewaju, has accused the Federal Government of fuelling corruption in the leadership of the Council through over- bloated yearly budgetary allocations.
Speaking with regards to the CRFFN 2021 capital budget of N2.94 billion, Olanrewaju said the sum was outrageous.
A breakdown of the budget obtained by SHIPS & PORTS reveal hat the Council would spend N250 million on insurance premium and N720 million on the construction of the Nigerian Institute of Freight Forwarding and rehabilitation of its Lagos office. Others are development and construction of headquarters office complex at over N1 billion and automation of the CRFFN operational and revenue collection tax system for N40 million among others.
According to Olanrewaju, "As a professional regulatory council and from what is obtainable elsewhere amongst the comity of freight forwarding nations, we do not really need all these gigantic edifices tagged headquarters and zonal administrative offices and institutes being put in place.
"What governs a professional council is the principle of discipline, transparency, moderation and prudence especially when it comes to financial management and not the spirit of negligence, squandering and recklessness.
"Ideally in a viable and competitive freight forwarding profession, most of the said ongoing projects are actually projects that the practitioners through visionary leadership of the CRFFN can easily attract through international donations via our international participation in the global freight forwarding advancement programs and empowerment schemes.
"In the local front with an ideal financial administration, these said projects are achievable subject to professional administrative planning, budgeting and execution via visionary leadership.
"As a professional council, we are supposedly careful and conscious to budget and expense in likely equation and correspondence with our yearly income via yearly subscriptions, enforcement of regulatory sanctions, sales of professional publications, professional levies, donations and corporate brand materials.
"It is disheartening to note that 12 years after the registration of the CRFFN with the umbrella body, the FIATA, what we can point to the international body, which had concluded a train-the-trainer program followed by the accreditation of professional training institutions across the geopolitical zones of the nation, is an endless ongoing projects of the CRFFN."
The former CRFFN Chairman said he discovered that CRFFN's annual budget is "far above that of FIATA yearly budgetary".
"Let me shock you by saying that the government is massively corrupting the leadership of the freight forwarders cum the practitioners, doing so in an obvious subtle manner over inflated project contracts and elephant projects," he said.
Olanrewaju said because of the over-bloated budget allocation, practitioners now find it much rewarding and most profitable to do everything humanly possible to get elected into the CRFFN Governing Council rather than face their professional practices.
"This growing trend is dangerous and a professional albatross that has to be stopped. In my mind, this is rather a deliberate professional distraction caused by the government," he added.