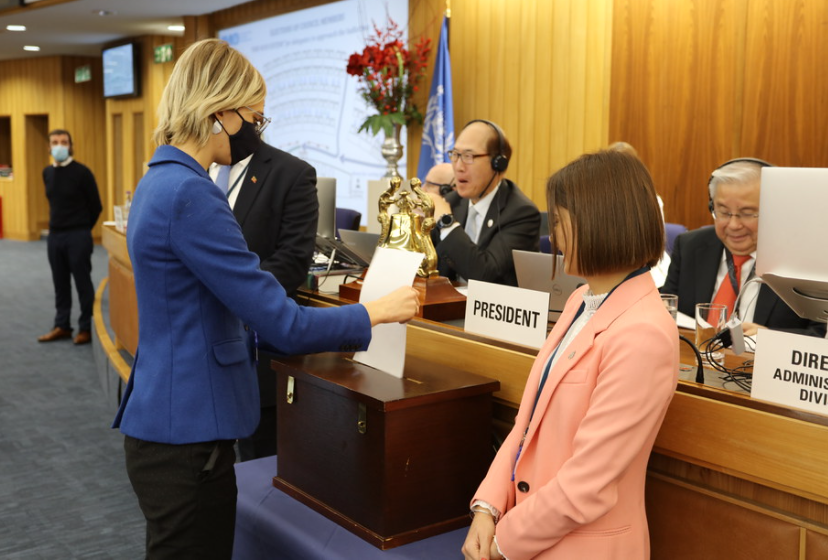 For the fifth consecutive time, Nigeria on Friday lost its bid for election into the 40-member Council of the International Maritime Organisation (IMO). 
SHIPS & PORTS reports exclusively that Nigeria came a dismal 22nd among the 27 countries that contested under category C for the IMO Council. Only the top 20 countries are usually elected under the category while 10 other countries are elected into the council under category A and another 10 under category B. 
The election results for category C are: Singapore (145), Egypt (135), Cyprus (133), Malta (133), Bahamas (129), Malaysia (128), Indonesia (127), Chile (118), Kenya (118), Saudi Arabia (117), Jamaica (116), Belgium (115), Morocco (115) and Turkey (115). Others are Mexico (112), the Philippines (112), Vanuatu (112), Qatar (111), Denmark (107), Thailand (107), South Africa (103), Nigeria (100), Peru (98), Bangladesh (88), Poland (79), Pakistan (71) and Columbia (64). 
IMO is a specialised agency of the United Nations. It has 175 countries as member states, and is responsible for measures to improve the safety and security of international shipping and to prevent pollution from ships. It is also involved in legal matters, including liability and compensation issues and the facilitation of international maritime traffic. 
It was established by means of a Convention adopted under the auspices of the United Nations in Geneva on 17 March 1948 and met for the first time in January 1959.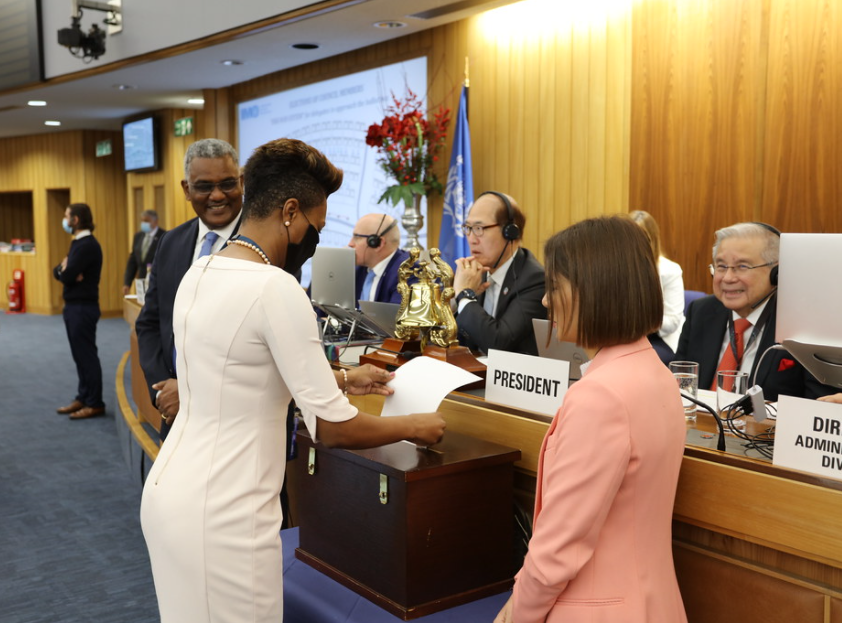 At the ongoing 32nd session of the IMO General Assembly in London on Friday, 40 IMO member states were elected into the IMO council to serve in the 2022-2023 biennium. The council is the executive organ of IMO and is responsible for supervising the work of the organisation. Between sessions of the General Assembly, the Council performs the functions of the Assembly, except that of making recommendations to Governments on maritime safety and pollution prevention.
The 40-member council was elected in three categories – A, B and C. 
Those elected under category A are China, Greece, Italy, Japan, Norway, Panama, the Republic of Korea, the Russian Federation, the United Kingdom and the United States. 
The 10 countries elected as category B council members are Australia, Brazil, Canada, France, Germany, India, the Netherlands, Spain, Sweden and the United Arab Emirates. The only country that lost its election under category C was Argentina, which lost its seat on the council to Sweden. 
The 20 countries elected under category C are Bahamas, Belgium, Chile, Cyprus, Denmark, Egypt, Indonesia, Jamaica, Kenya, Malaysia, Malta, Mexico, Morocco, the Philippines, Qatar, Saudi Arabia, Singapore, Thailand, Turkey and Vanuatu. The seven countries that lost election under the category are South Africa, Nigeria, Peru, Bangladesh, Poland, Pakistan and Columbia. 
The newly elected Council will meet, following the conclusion of the 32nd Assembly, for its 126th session on 15 December and will elect its Chair and Vice-Chair for the next biennium.
Copyright Ships & Ports Ltd. Permission to use quotations from this article is granted subject to appropriate credit given to www.shipsandports.com.ng as the source.