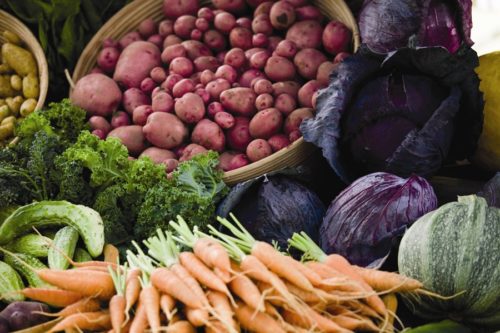 The Minister Counselor of Denmark, Mr Jacob Erikstrup, in Lagos on Tuesday expressed concern about post-harvest losses by Nigerian farmers.
Erikstrup said that Nigerian farmers should adopt strategies that would reduce losses in the value chain from production to harvest stage. He said it was also imperative for Nigerian farmers to imbibe the culture of preserving their produce for future needs.
The agriculture development expert at the Consulate General of Denmark also advised the farmers to ensure that agricultural produce including meat and dairy were properly packaged.
"Nigeria is a land of opportunities for farmers if well harnessed. Let me say that the potential in Nigeria is large.
"But from my interactions with some farmers and visits to some places where tomatoes are sold, I have observed the problem of post-harvest losses in Nigeria and this should not be the case.
"Nigerian farmers need to be conscious of the economic and health implication of poorly preserved foods," Erikstrup said.
Erikstrup also advised Nigerians not to over cook their food, saying there is the possibility for the food to lose key vitamins and nutritional value because of over cooking. There is an extent to which food should be cooked to retain its nutritional value and for one to stay healthy after eating, he stressed.
"The benefit should be that Nigerians get the nutritional value from every food consumed."