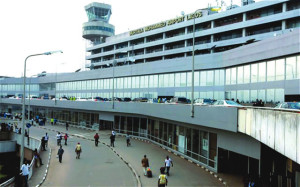 Aviation agencies at the Lagos airport have complied with the Executive Orders given by Acting President Yemi Osinbajo by streamlining their operations and updating their websites, among others.
The Nigerian Civil Aviation Authority, Federal Airport Authority of Nigeria and the Nigerian Airspace Management Agency have included the requirements, conditions and procedures for doing business with them, especially in the area of procurement, on their websites.
These agencies and others, which operate at airports across the country, including the Nigeria Police, Directorate of State Security, National Drug Law Enforcement Agency, Nigeria Immigration Service and the Nigeria Customs Services, have streamlined their activities at the Murtala Muhammed International Airport and have reduced the screening of passengers at the departure hall to one point.
The tables that were hitherto used by airlines to manually check passengers' luggage have been removed but security officials still conducted checks on luggage at a designated place within the terminal.
Osinbajo had last month signed three Executive Orders aimed at improving the business environment, ensure local content in public procurement and timely budget submission, and had given all entry ports to the country June 8 as the deadline for compliance.
The General Manager, Public Relations, NCAA,  Sam Adurogboye, said that the overall compliance level was above 70 per cent.
"We have complied by uploading our service charges and other information, which are displayed on our website, and we have told our inspectors to monitor other agencies as a regulatory authority and so far, the level of compliance has been high," he said.
He added that the compliance would over time become a culture, adding, "We are starting something that is novel in the spirit of transparency, and I believe it has come to stay."
The Acting General Manager, Corporate Affairs, FAAN, Henrietta Yakubu, said that as part of the compliance with the Executive Order, the agency had ordered that anyone seen loitering around the airport terminal without any reason or means of identification would be handed over to security operatives for prosecution.
She added, "We have been able to eliminate standing around the airport terminal; whoever has no business within the airport terminal will no longer be found there, especially if they don't have an identity card or a boarding pass; anyone caught moving around with no business will henceforth be handed over to the police for prosecution. Other agencies are cooperating with us on this.
"As we make progress, we will see what is working and what is not, and improve on them. It is a directive from the Presidency and whether we like it or not, we must comply."
Yakubu, however, stated that manual luggage checks had not been 100 per cent eliminated, as some airlines were still insisting on it before allowing passengers to board.
"Where they suspect any luggage, FAAN and other agencies will allow them to do manual search. Airlines have their own security apart from FAAN AVSEC personnel, who check before passengers are allowed to board. We are also going to have another stakeholders' meeting to address some of these issues," she added.