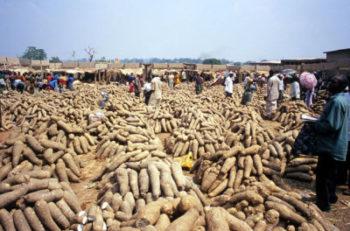 Nigeria is set to export its first consignment of certified yams to the United Kingdom and United States this month, the Minister Agriculture and Rural Development, Chief Audu Ogbeh, has said.
This will mark a milestone in efforts to bring Nigeria back into reckoning in the agricultural export market. The minister said export of the produce will begin from June 29.
In a statement issued by Special Adviser to the Minister on Media, Dr Kayode Oyeleye said a number of initiatives to make the process successful have been taken.
According to him, the Nigerian Agricultural Quarantine Services (NAQS), has taken steps to ensure the exporters fulfill safety and phytosanitary standards required for food exports to forestall the national embarrassments arising from the rejections on account of quality deficiency.