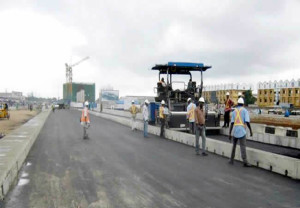 The senate on Thursday passed a bill scrapping the Federal Road Maintenance Agency (FERMA) and replaced it with Federal Roads Authority (FRA).
The bill, sponsored by Kabiru Gaya, an All Progressives Congress (APC) senator from Kano state, came up for the third reading at plenary before it was passed through a unanimous vote by the senators.
The senate, however, rejected the report on Road Funds Bill, stepping it down for further legislative action.
The proposed Road Funds Bill has generated controversy over alleged plans to introduce additional N5 fuel levy as one of the major sources of financing the fund.