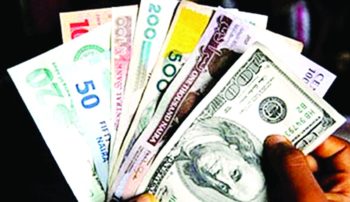 A financial analyst,  Emmanuel Eze, on Thursday advised the Central Bank of Nigeria (CBN) to reduce the current interest rate to further strengthen the naira.
Eze, Chief Executive Officer, Perfecter Investment Trust,Lagos said that it would also force down the inflationary rate.
The Central Bank of Nigeria (CBN) Monetary Policy Committee (MPC), had in January voted to hold benchmark interest rate at 14 per cent.
It also retained the Cash Reserve Ratio (CRR) and liquidity ratio at 22.5 per cent and 30 per cent respectively.
The apex bank, which adopted the current rate since July 2016, has maintained all rates through 2016 and into 2017.
Eze said that a reduced interest rate would aid the productive sector of the economy.
"Boosting the productive sector and granting more attention to agriculture and its value chain will position the economy on the part of growth.
"The CBN must now look at other issues militating against the economy.
"One of which is the high interest rate, which must be tackled to strengthen the naira against other major currencies," the expert said.
He said that the current peace in the Niger Delta region should not be ignored in view of the rising price of crude at the international market.
Eze said that the steady appreciation of oil price and increase in output were parts of the panacea that would ameliorate the foreign exchange challenges.
"The marginal appreciation of crude at the international market has also brought marginal foreign exchange liquidity that enabled the CBN to intervene in forex challenges.
"Since high pricing is equal to more foreign exchange availability, government should negotiate more with various stakeholders in Niger Delta to ensure that there is permanent peace in order to have increase oil output.
"Steady peace and mutual respect are parts of what will create the necessary ambiance that will increase the volume of oil output and pull the country out of the current economic predicament," he said.
Since the apex bank directed banks to create more outlets for forex due to availability of liquidity, the naira has rebounded to exchange for N303 to the dollar at the official rate.