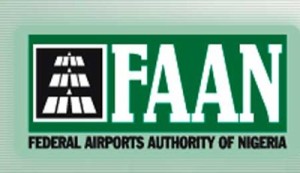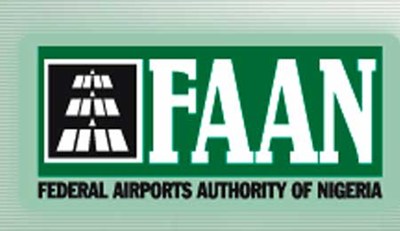 The unions in the aviation sector on Thursday kicked against the Federal Government's appointment of "an outsider" as the General Manager (Finance) of the Federal Airports Authority of Nigeria (FAAN).
The unions made their position known during a peaceful protest at the FAAN headquarters at the Murtala Muhammed Airport, Lagos.
The labour groups maintained that the said position was for career civil servants, who must have risen through the ranks.
The protest was organised by the National Union of Air Transport Employees (NUATE), the Air Transport Senior Staff Services Association of Nigeria (ATSSSAN) and the National Association of Aircraft Pilots and Engineers(NAAPE).
Addressing the protesters, General Secretary, NUATE, Olayinka Abioye, said the Minister of State for Aviation, Sen. Hadi Sirika, had earlier assured the unions that outsiders would not be given positions meant for career civil servants in the sector.
"After a critical analysis of the appointment, we have observed that there was an error in bringing in an outsider to head the Department of Finance, FAAN, and we are saying 'no' to such appointment.
"The position he is being given is a career position and the minister has already told us that he doesn't want outsiders to come and hijack any position in FAAN," Abioye said.
According to him, the unions were also studying other political appointments made in the Nigerian Civil Aviation Authority (NCAA) and the Accident Investigation Bureau (AIB).
"We have found some errors in those appointments and at the appropriate time, we will react, even when the government has the prerogative power of appointment into any directorate level position.
"We are going to communicate our position in writing to the minister, because if this industry must move forward, only capable persons who have the prerequisite experiences should be given such appointments," he said.
Also speaking, General Secretary, NAAPE, Aba Ocheme,said bringing in outsiders was demoralising for workers who had put in many years, only to be denied their legitimate aspirations.
"This will only make workers less productive and stunt the growth of the aviation industry in Nigeria," he added.
On his part, the President of ATSSSAN,  Ilitrus Ahmadu, said it was unfortunate that career civil servants were not given the opportunity to challenge those coming in from outside for such positions via written tests.
"They need to prove that they are better than the people already on ground and that they deserve the jobs but unfortunately that has not been the case," Ahmadu said.
He said the purpose of the protest was to articulate the position of the unions in a legitimate way, so that the issue could be resolved amicably.