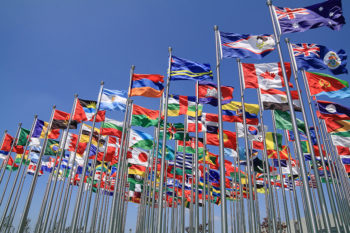 As Africa's share of world trade participation lags around three per cent, a shipping expert, Michael Luguje has advised African governments to focus on specifics and derive policies for each aspect of maritime business in addition to making policies to protect the ocean and its resources.
According to Luguje, the continent's intra trade hold is poor at 12 per cent, while ownership of vessels by African businesses is only a pantry 1.2 per cent of world total.
"Africa continues to have a dwindling share in global trade participation, with just three per cent and 2.5 per cent share of world export, said Luguje who is secretary-general, Port Management Association of West and Central Africa (PAWCA).
In making the right policies to drive development in maritime and shipping sector, Luguje said, "Protection of the ocean is very important. Our governments need to come up with policies on how to protect the ocean itself, such as anti-piracy and anti-poaching policies."
He stressed that African governments' approach of making general policies in the maritime industry cannot help in growing the sector.
he explained, "Maritime policies can be broken down in three broad areas and each of this area has various aspects. The broad areas include ocean resources, surface utilisation, that is shipping, and ocean and land interface. Under ocean resources, we have to make specific policies for such economies as offshore crude oil, fish stock and aquaculture, sub-marine cabling and so on.
"Under surface utilization, such policies as to focus on safety and security of navigation, ship ownership and registry, ship building, labour supply (seafaring), among others and for ocean-land interface, governments would be making policies on ports and terminals, ship yards, offshore platforms, ship agencies businesses and freight forwarding, legal/banking, ship chandelling and haulage, and so on."
The PAWCA secretary-general also advised African countries to embark on timely delineation of the ocean boundaries to avoid problems between neighbouring countries as Ghana and Cote d'Ivoire now have.