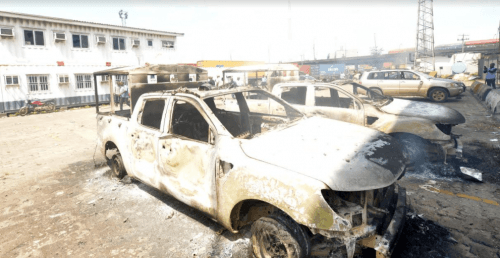 Lilypond Truck Park in Apapa, Lagos was on Thursday thrown into pandemonium, as the enforcement unit of the Presidential Task Force on the clearance of the Apapa gridlock clashed with truck drivers over alleged extortion, leaving three persons dead.
It was gathered that the fracas started following allegation of bribery and extortion by truck drivers against the head of the enforcement team, Commissioner of Police, Hakeem Odumosu.
Some of the truck drivers who spoke with SHIPS & PORTS accused Odumosu of scuttling the call-up system arrangement by passing the trucks outside Lilypond while those in the park were left unattended to.
According to an eyewitness account who simply gave his name as Abdulahi, "The trucks in the terminal have not been moving to the port while the police will allow the ones on the bridge to go after collecting bribe.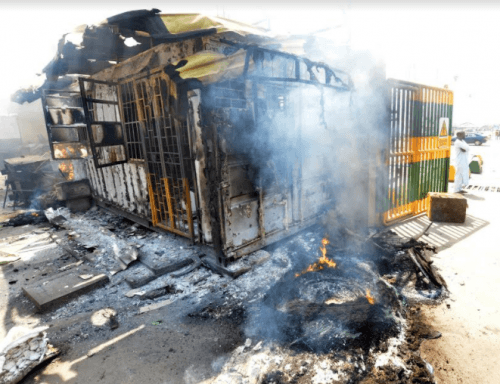 "From 10 pm until the next morning, trucks on the bridge will be allowed to enter into the port because they paid money whereas those inside would be abandoned, sometimes for almost a month without moving out.
"So the drivers protested that everybody must be allowed to enter into the truck park. The next thing, this morning, we saw police in company of area boys attack us at the park. They said they are acting on the directive of the Police Commissioner."
In the melee, which lasted for three hours, two Hilux patrol vans belonging to the Nigerian Ports Authority (NPA) were set ablaze and several other vehicles at the truck park destroyed.
Some security operatives working in the facility also sustained injuries in the chaos while the gate of the truck park was set on fire.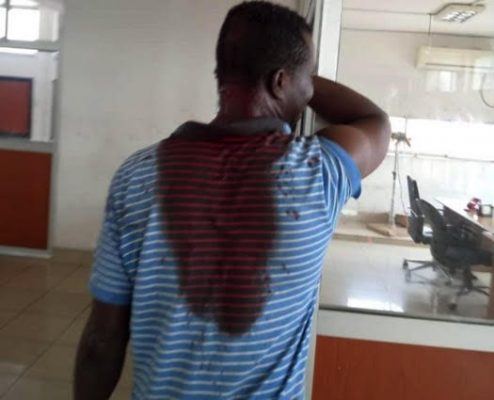 All attempts to reach the Police Commissioner, Hakeem Odumosu, accused of extortion by the truckers for his reaction proved abortive.
However, NPA has condemned the incident on hoodlums.
"The hoodlums brandishing machetes, daggers and guns burnt down two NPA operational vehicles, one of which was attached to the Commissioner of Police in the Presidential Task Force on the decongestion of the Apapa traffic. During the mayhem, one trucker unfortunately was caught in the quagmire and lost his life. Property worth millions of were destroyed in the process," NPA spokesman, Adam Jatto said in a statement on Thursday.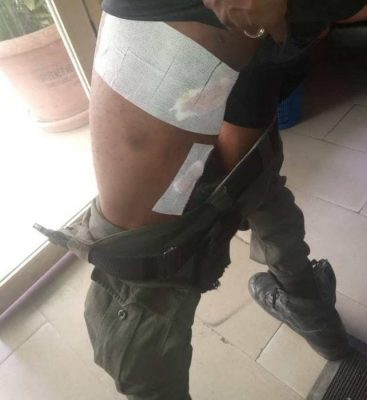 When SHIPS & PORTS visited the park, NPA security officials, Port Police and policemen attached to the Rapid Response Squad (RRS) were seen trying to restore order at the facility and its environs.