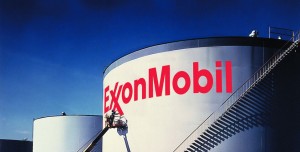 ExxonMobil, an international oil company operating in Nigeria, has indicated interest to make fresh investment in the country's power sector, making it the second IOC to declare such intention this year.
ExxonMobil is currently building a power plant in Qua Iboe in Akwa State.
In January, Eni signed a Memorandum of Understanding with the Nigerian National Petroleum Corporation (NNPC) to build a power plant in the country, as well as refurbish the Port Harcourt refinery in Rivers State.
The Ministry of Petroleum Resources stated on Wednesday that ExxonMobil recognised the partnership with Nigeria and the work of the Federal Government to ensure the development and growth of the oil and gas sector.
The ministry said ExxonMobil reiterated its commitment to help deliver power to Nigeria and support its gas commercialisation programme.
The oil giant disclosed its readiness while playing host to the Minister of State for Petroleum Resources, Dr. Ibe Kachikwu, according to a statement by the ministry.
It noted that Kachikwu also made a case for the deepening of investment in the oil and gas sector by the IOCs operating in Nigeria.
The minister listed the Federal Government's efforts aimed at reducing importation of petroleum products, adding that these would be boosted if the major IOCs operating in Nigeria invest in building signature refineries.
He said the refineries would be run on joint venture basis, with the Federal Government providing the necessary incentives.
Kachikwu outlined the gains so far recorded in the sector through the signing of the repayment agreement for the joint venture cash calls last year and clarified that the initial payments to the IOCs would be made by the end of this month.
He said it would be expedient if the IOCs reciprocated the Federal Government's gesture and commitment by ensuring that they ramped up investments in the country's oil and gas sector.
The minister also encouraged ExxonMobil to invest in more practical deliveries in the area of human capital development and local growth of skill sets required in the industry.
The ministry said Kachikwu's meeting with the ExxonMobil team was part of his ongoing investment initiatives to the IOCs, adding that the first of these was with the Italian oil giant, Eni, in January, where the firm pledged to work with Nigeria to revamp the Port Harcourt refinery, as well build a power plant.
"Other IOCs scheduled to be visited include Shell, Chevron and Total," the ministry added.