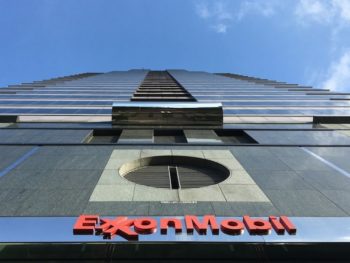 U.S. oil major, ExxonMobil and Russian energy company, Rosneft expect their future joint project to produce more than 6.2 million tonnes of liquefied natural gas per year, Interfax news agency quoted an ExxonMobil manager on Thursday.
Exxon Mobil is pushing ahead with efforts to develop its $15 billion Far East Liquefied Natural Gas (LNG) project with Rosneft despite being forced to exit some joint ventures in Russia due to Western sanctions.
The plant's capacity also could be increased from planned initial volumes, Interfax reported citing James Grable, a manager at the Sakhalin-1 joint venture with Rosneft.
Earlier this year Exxon invited companies including China National Petroleum Corporation's engineering arm to bid for construction contracts by October, sources with knowledge of the matter said.
A final investment decision is due in 2019, they said.
Exxon and Rosneft have also held discussions about feeding gas from Sakhalin-1 fields into a planned third production unit at an existing LNG plant run by Gazprom and Shell on Sakhalin island.
Agency Report