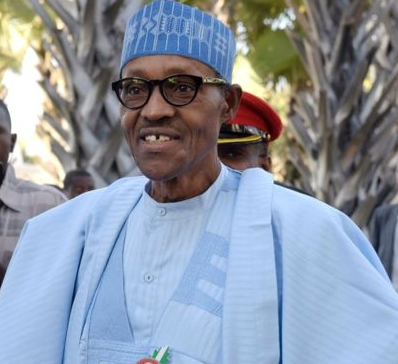 A former Minister of Education, Oby Ezekwesili, and a former Deputy Governor of the Central Bank of Nigeria, Kingsley Moghalu, have launched separate attacks on President Muhammadu Buhari over the President's directive to the Central Bank of Nigeria (CBN) to stop providing foreign exchange for food importation.
Both Ezekwesili and Moghalu contested the 2019 presidential election against Buhari.
While the former Minister described President Muhammadu Buhari as a "completely out-of-touch leader", Moghalu said the directive is against the independence of the CBN.
In a statement issued on Tuesday, Presidential spokesman, by Garba Shehu, said the president had asked the CBN to stop issuing foreign exchange for food importation so as to stimulate the growth of agriculture and to ensure food security.
But Moghalu said such an economic policy should not be imposed on the CBN by a political authority, and that the bank has lost its independence.
"Nigeria's entire economy appears to have been sub-contracted to our central bank, including industrial and trade policy. In the process the economy has fared poorly and the bank has lost its independence. This is sad," he said.
Ezekwesili also lashed out at the president on twitter, saying he is living in a bubble.
"A completely out-of-touch 'leader'. He is cocooned away in the grandeur of @AsoRock where they serve him delicatessen and praise-sing to him: 'ranka dede sir', your agriculture policy is working wonderfully. All farmers in Nigeria are now billionaires & exporting to the US," she said.
The CBN however said it will proceed with the president's directive and that the implementation of the forex ban on food import would be in phases.
"We all know that @NGRPresident @MBuhari has absolute contempt for data but we shall go ahead and put out here some of the knowledge he should have had before making this latest blunder of 'Directing' what should be an independent @cenbank to "not give a cent for food import," Ezekwesili added.
LCCI, MAN differ
The Lagos Chamber of Commerce and Industry (LCCI) has called on President Muhammadu Buhari to exercise caution over his plan to stop foreign exchange allocation for food importation into the country, saying the move is ill- timed as the country is yet to attain self-sufficiency in food production. This is just as the Manufacturers Association of Nigeria (MAN) described the move as a welcome development even as it demanded for further clarification on what category of food would be affected by the policy.
The two organizations expressed their views in a separate interviews with SHIPS & PORTS DAILY.
Buhari had on Tuesday in Daura, Kastina State, while hosting state governors elected on the ticket of the All Progressive Congress (APC) to Eld-el-Kabir lunch, disclosed that he had directed the Central Bank of Nigeria (CBN) to stop allocating foreign exchange for importation of food into the country, with the steady improvement in agricultural production and attainment of full food security.
The President said the foreign reserve would be conserved and utilized strictly for diversification of the economy and not for encouraging more dependence on foreign food import bills.
"Don't give a cent to anybody to import food into the country. We have achieved food security and for physical security, we are not doing badly," President Buhari had said.
But reacting to the development, the Director-General of LCCI, Muda Yusuf, advised the Federal Government against tinkering with policies that will disrupt investments and further worsen poverty level in the country without due consultation with key stakeholders.
"It is not too good to be tinkering with policies the way we do because those things create a lot of problems for investors, particularly existing investors. Many of them have invested billions of naira into their business and suddenly, we have this kind of policy, there is no discussion, no engagement. I don't think that is fair to the investors. And for prospective investors, it is also not a good signal because it will create an environment that people will perceive as highly risky from a policy risk angle.
"What we appeal is need for further clarification, proper engagement. You don't put a policy in place that will disrupt investment or further worsen poverty and create more joblessness. There is a great need for caution in all of this," Yusuf said.
The LCCI Director-General, who faulted claim by the President that the country has attained full food security, said the cost of food is still high as the country currently lacks the infrastructure that will aid agricultural development.
He also noted that the CBN's intervention in rice production has not been successful as claimed by those promoting the policy.
"I don't agree that we have achieved food security. We cannot at this time say we are already food secure because the cost of food is still very high. The food component of inflation is always high and that is an indication that we still have challenges especially on the supply side. Productivity in agriculture is still very low. The security problem has been affecting a lot of farming communities across the country and productivity has been very low.
"There has been a lot of smuggling of rice. Official figure one thing, the reality on ground is another thing. We cannot see official data for rice importation through the seaport because it has been technically banned but the reality in the market shows that there is still a lot of smuggling. Close to 40 percent of what we have in the market, if not more, are smuggled. So we have to be cautious the way we celebrate our success in the rice policy.
"Many of those who are in rice farming are still doing manual farming and processing. If we don't have very good mechanization of agriculture, it will very difficult to achieve food security and so far, we have very limited commercial farming. It is one thing to farm, it is another to process and transport the produce, and they all have implication on food security," he said.
However, Director General of MAN, Segun Ajayi-Kadir, said there should be no cause for alarm over the pronouncement by the President, as the CBN would not carry out a blanket implementation of the policy but situate it within 'the current effort of the Federal Government's fiscal policy at diversifying the economy.
He said if properly managed, the move will affect the economy positively especially towards conserving the nation's foreign exchange and promoting reliance on local sources for food production.
"On the economy, it will have the effect of promoting reliance on local sources even for food processing and for consumption. It is a policy that will promote backward integration and conservation of forex and also boost our self-sufficiency.
"However, there is need for clarity on what the directive is all about but I don't think there is cause for alarm because the Central Bank is not just going to carry out that directive; it is going to situate it within the context of ongoing government policy.
"It is a welcome development that we are having the President championing the process of food sufficiency and reliance on local input. The CBN will carry out the directive in a strategic manner. But there has to be analysis of what food and how do we manage the process in such a way that even if we have sufficiency in it, we must be able to sustain it in order not to have a relapse," he said.