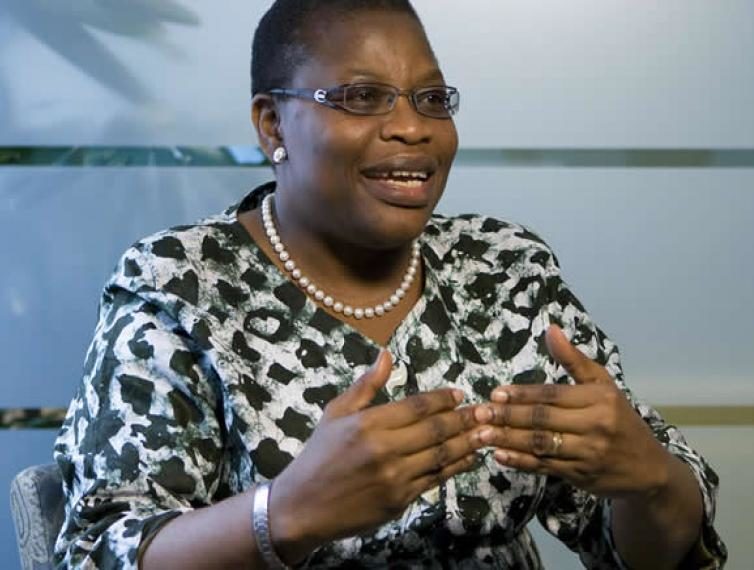 By Omotilewa Quadri 
A former Minister of Education, Oby Ezekwesili, says the Nigeria Air project of the Federal Government is a waste.
The Minister of State for Aviation, Hadi Sirika, had unveiled the name and logo of the national carrier while speaking at the ongoing Farnborough International Airshow, in London on Wednesday. 
The new national carrier, which is a replacement for the Nigeria Airways that stopped operations in 2003, will be a private sector-driven initiative.
But Ezekwesili is not convinced and has branded it an "elephant project".
"I have seen a number of commentaries on this my tweet. Let me REITERATE it now I fundamentally consider a 'National Carrier Project' A WASTE. Before we once again SINK SCARCE PUBLIC RESOURCES into a WRONG-HEADED PRESTIGE project like an airline, I am GLAD to STAND ALONE on this," she tweeted on Thursday.
"Those who mischievously CONFLATE wanting a WASTEFUL Public Project to FAIL as being 'wanting Nigeria to fail' can carry on. Nothing of what we have publicly read on the National Airline Project shows ANYTHING DIFFERENT from the usual ELEPHANT projects of the past in Nigeria."
The co-convener of the BringBackOurGirls Campaign first said in March that the project would be a failure.
"I actually believed that at some point the FG would have 'advised itself' and known that the so-called 'National Carrier project' IS A WASTE. Sadly not so, as they are determined on what is CLEARLY A WRONG PRIORITY. It SHALL FAIL. For the sake of the country, it MUST FAIL." 
Copyright Ships & Ports Ltd. Permission to use quotations from this article is granted subject to appropriate credit given to www.shipsandports.com.ng as the source.