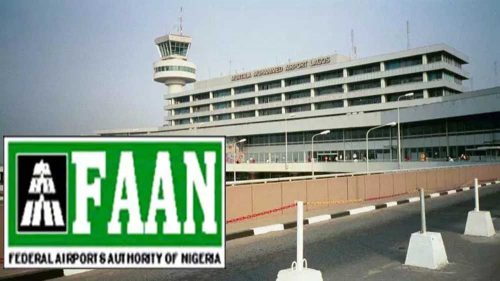 The Federal Airports Authority of Nigeria (FAAN) has increased its Passengers Service Charge (PSC) to N2,000 and $100 for domestic and international passengers respectively. 
The new charge which may likely push up airfares ahead of resumption of flights operations in the country. 
The previous charges for domestic was N1,000 while that of international was $50. 
The proposed increase was communicated to the Airline Operators Committee in a memo titled "Implementation of Approved New Passenger (PSC) Effective 1st August 2020". 
The memo said, "The implementation of the new PSC is premised on the approval given by the Minister of Aviation in the attached letter referenced FMT/FMA/COM/T/69 dated 3rd August, 2017, which was sought with the intention to improve and upgrade the airport infrastructure among others. 
"We recently notified the Honorable Minister of Aviation of our intention to commence the implementation effective 1st August, 2020.
"Suffice to mention that on several occasions, we had engaged NCAA and relevant stakeholders which delayed the implementation date. 
"Some of the engagements are as follows: setting up of an in-house committee to come up with strategies for smooth implementation, sensitization of the general public (press etc), engagement of stakeholders, airlines etc."