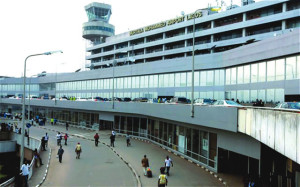 The Federal Airports Authority of Nigeria (FAAN) says it was finalising plans to procure new buses to improve ground facilitation at the Murtala Muhammed International Airport, Lagos.
FAAN's General Manager, Corporate Affairs, Herrienta Yakubu, made the disclosure on Wednesday in an interview with newsmen in Lagos.
She said the FAAN was aware of the current challenges being faced by travellers and other airport users over compliance with the new parking rules at the facility.
"It was put in place to ease vehicular traffic and enhance safety, security and comfort of the travelling public.
"I know that FAAN is making plans to buy new buses. They are not big buses like the shuttle buses.
"We will remove the seats and make them comfortable for passengers and their luggage.
"I know the plan is on to buy these new buses to complement the shuttle buses and that is what we are doing right now.
"But in the meantime, we are working on the shuttle buses to ensure that we have at least two on standby while one is moving.
"I am sure that between today and tomorrow, those two should be ready,'' Yakubu said.