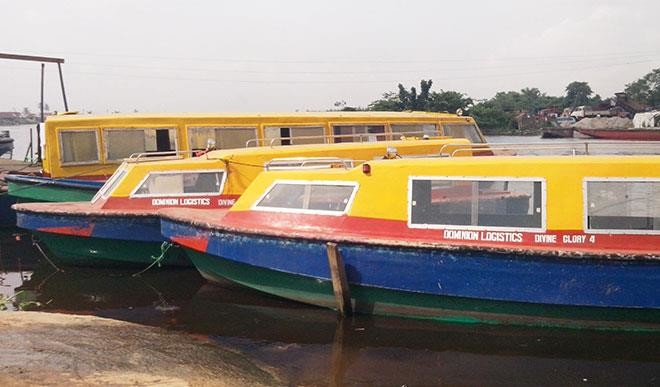 The Lagos State Waterways Authority says it has given boat operators in the state two weeks to fix their faulty boats or stop plying the waterways.
The Managing Director of LASWA, Oluwadamilola Emmanuel, stated this in Lagos on Tuesday during the LASWA/Lagos State Emergency Management Agency sensitisation campaign and simulation exercise to ensure passengers' safety.
He said the agency had asked the operators to fix their boats, adding that those with faulty boats were given two weeks to comply after which the government would stop non-compliant operators from using the waterways.
He said, "We have inspected the boats of some of our licensed operators and given them two weeks to fix their boats after which the state will embark on serious enforcement to make sure that the boats no longer ply our seas."
On the issue of unregistered boats, Emmanuel said that stakeholders had been asked to regularise their membership, saying that after that exercise, the government would penalise those who were not registered.
He said the Lagos State Government recently won a court case against the Nigerian Inland Waterways Authority (NIWA) over the regulation of water transportation and sand dredging in the state.
Emmanuel disclosed that while the court case lingered, LASWA was unable to carry out its functions effectively.
He added that with the judgment in favour of Lagos State Government, the agency had now embarked on full awareness campaign to get people prepared for safety procedures on the waterways as well as the importance of using life jackets while travelling by sea.
According to him, the authority has plans to carry out a more extensive sensitisation campaign from next year.
The General Manager, LASEMA, Adesina Tiamiyu, said that the partnership with LASWA was to create more awareness about the need for passengers to use life jackets and embrace safety measures while travelling by sea.
LASEMA, according to him, receives 80,000 to 100,000 emergency calls every day, showing that most Nigerians were keying into the safety awareness campaigns.
Copyright Ships & Ports Ltd. Permission to use quotations from this article is granted subject to appropriate credit given to www.shipsandports.com.ng as the source.