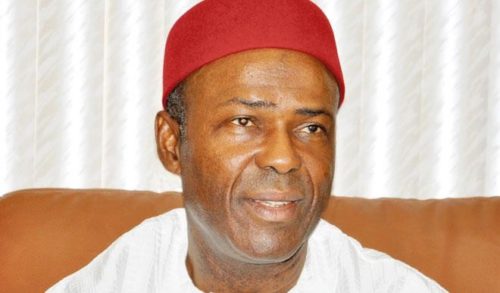 The Federal Executive Council (FEC) on Wednesday approved a national leather and leather products policy to harness the country's leather resources.
The policy was approved during FEC meeting presided over by President Muhammadu Buhari at the State House Villa, Abuja.
Minister of Science and Technology, Dr Ogbonnaya Onu, who briefed State House Correspondents at the end of the meeting, noted that the policy would revolutionise Nigeria's leather industry and create employment.
According to the minister, with the approval of the policy, the country's leather would be harnessed locally as against the present situation whereby raw or semi-finished leather products are exported abroad.
He said, "We want to do this because this is the only way we can create employment, create a lot of wealth and also we will be in a position to fight poverty.
"These are areas which as of now we have comparative advantage because our labour cost is relatively low. It is important that this policy is implemented, it will help us to create jobs and wealth."
Onu said when implemented, the policy will lead to the creation of more tanneries and other small-scale factories across the country for the processing of leather-related products.
"As far as light leather is concerned, we are number two in Africa and number eight in term of exportation of leather in the world. It is very vital area because if we harness the livestock that we have in Nigeria and ensure that we process the hide and skin of all animals in the country, we will be creating a lot of jobs and wealth," he said.