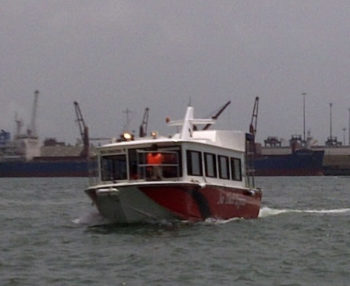 Director of Bobi Marine, a marine transportation company in Lagos, Edwin Abobise, has lamented the loss of four boat engines to armed robbery attacks in one year.
"Armed robbers have stolen about four of our boat engines in the last one year. An engine costs about half a million naira.
"They come at night to where the boat is parked. They loosen the boat, take it to where the engine would be removed and then leave the boat. It has been a common occurrence," Abobise told SHIPS & PORTS DAILY even as he blamed the marine division of the Nigeria Police Force "for not living up to their constitutional responsibilities of protecting lives and properties".
He said, "The Marine Police have not been of much help. The last time the armed robbers came to steal the last two engines, we called them and they never responded. When we reported the attack, they offered no help.
"The Marine Police are almost the same as the police on land. Are they guarding anything? They are just there to take reports most of the time. Even when there's an incident and you call them, they don't respond."