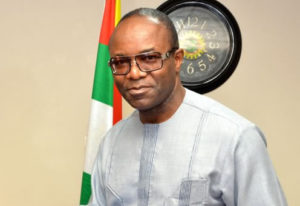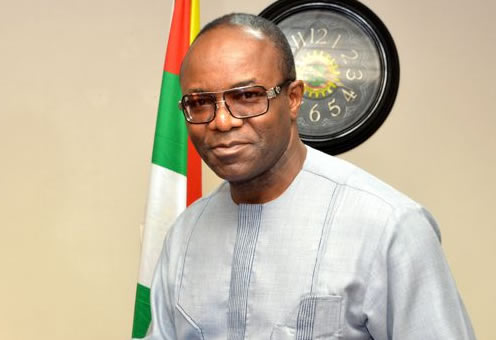 The Minister of State, Petroleum Resources, Dr Ibe Kachikwu, has said that the Federal Government will attract more than 10 billion dollars investments to the oil and gas industry in the next five years.
Kachikwu said this on Tuesday in Abuja at the ongoing Nigerian Oil and Gas (NOG) Conference tagged: " Reforming and Repositioning the Oil and Gas Industry in Nigeria''.
He said that the investments would address challenges facing the oil and gas industry, covering pipelines, refineries, gas and power, facility refurbishment and upstream financing.
The minister of state said that the objective was to bridge the infrastructure funding gaps in the Nigerian oil and gas sector.
"Time has come to bring down the cost of crude oil production and have the right incentives.
"Three years ago, we have cost issues, technological issues but not issues of where the money would come from because of crude price regime.
"Between 2015to 2016, we took drastic measures on how to moderate prices, while between July 2016 and now, there have been lots of stability in the downstream economy.
"There are still some challenges but work is in progress,'' he said.
Kachikwu said that the major problem in upstream was $6 billion Joint Venture (JV) funding debt and other litigations.
He said that an outstanding debt of $5.1 billion would be paid over five years through incremental oil production volumes.
According to him, we now have new cash call model that would free government resources and help production stability.
"There are still some governance issues to be addressed but once this is resolved, there is expected to be improvement in oil production.
"We are left with options of bringing in investors that will help address the over $45billion infrastructure deficit.
"Government wants to be bold enough to take steps that have not been taken before. We have to release our assets to private investors.
"Either gas pipeline, crude pipeline, the time has come to move from government ownership to private ownership for efficiency,'' the minister of state said.
Kachikwu said that effort is ongoing in addressing the challenges in the Niger Delta region to boost oil production.
He said that government planned to grow oil production to three million barrels per day.
The minister of state said that government had commenced serious engagement with all stakeholders to achieve stability in the Niger Delta region.
He said talked about the Niger Delta crisis and reduced investments by oil firms.
Kachikwu said the cost of production was key and the issue of militancy was also key.
" We have set a target of zero militancy for 2017 and it is achievable due to lots of community based activities and motivation,'' the mister of state said.
He said that the acting President had visited three states and was planning to visit Akwa Ibom State soon.
Kachikwu said that the oil sector could not wait for political sector to find political solutions to issues.
"We have to collaborate with the oil companies, state governments and see how we can capture some benefits that will come from this.
"We have been seeing engagement of youths and we expect more improvement day by day.
"The states must make their mini-economy agenda and they will work with security agencies.
In his remark, the Secretary-General of the Organisation of Petroleum Exporting Countries (OPEC), Dr Mohammed Barkindo, commended Nigeria for exiting the Joint Venture Cash Call debt (JVC).
Barkindo said that the cash calls "are the counterpart funding which the Federal Government, represented by the Nigerian National Petroleum Corporation (NNPC), annually pays as its 60 per cent equity shareholding in various oil and gas fields''.
It is operated by international oil companies in the country for more than four decades and indigenous oil firms and Nigeria owe arrears of $6.8 billion.
Barkindo commended Kachikwu for securing the feat on behalf of the government.
"I must single out the frontal approach on the lingering issue of funding our exploration as well as production, the JVC.
"Many of my colleagues, here that we served together, will testify that government after government, regime after regime, we have battled with this issue continuously without solution.
"This is a confession: the day you overcome this issue that had beleaguered this industry as well as government, you made my day.
''Same for the day of all participants who knew what the government had battled to stay afloat on the issue of cash-call.
"The approach has been innovative, the solution is very practical,'' the OPEC secretary-general said.