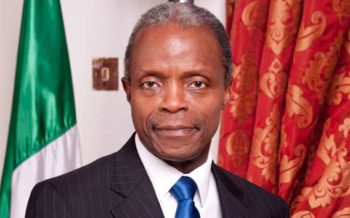 Nigeria's economy is "well on its way out of recession", the vice president's office said on Tuesday, after data showing gross domestic product shrank a less-than-previously 1.3 percent year-on-year in the fourth quarter of 2016.
The contraction was a large improvement over the 2.24 percent year-on-year contraction in the third quarter.
While Nigeria's rapid inflation through 2016 outweighed any economic growth, slowing inflation will enable an early return to expansion, a vice presidency statement said.
It said a range of factors will help the economy recover, including a $1 billion Eurobond issuance this month, an increase in foreign reserves from $23.9 billion last October to $27.8 billion in January and a rise in oil prices and production.