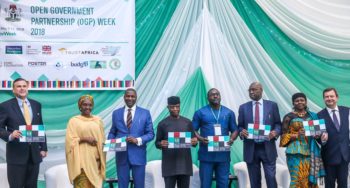 Vice President Yemi Osinbajo on Monday disclosed that the Federal Government has saved more than N200 billion after it eliminated ghost workers from the federal civil service.
Osinbajo made the disclosure during his keynote address at the on-going Open Government Week, which started on Monday in Abuja.
He said the Federal Government had put in place the Presidential Initiative on Continuous Audit, which helps to keep a check on the federal payroll and pensions.